A new start - the Mental Health department at GN Law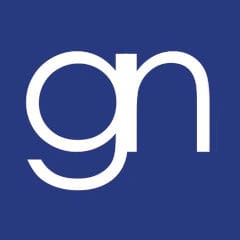 A Paralegal in the Mental Health Department
I joined GN Law in February 2022 to work as a Paralegal in the Mental Health Department of the Finchley office. I did not come from a Mental Health background as my previous job dealt mostly with immigration law and administrative law. Nonetheless, I feel very confident that I will be able to perform well in my role as a paralegal, partly due the amount of time that the supervisors are investing in me with a well-organized training programme.
90-day training program for new Paralegals
The first week was mainly going through face-to-face and induction videos which explained the firm's policies and how the firm operates on day-to-day basis. Moreover, I was given a given file with a 90-day training program which needs to be read thoroughly by new paralegals and it is closely monitored by my supervisor who reviews the program with me each week, analysing all the tasks that have been achieved and those which still need to be completed.
The tasks set out in this program consists of reading parts the Mental Health Act 1983, observing Care Program Approach (CPA) meetings, First-tier Tribunals, Hospital Managers hearings, considering medical records notes, and familiarising myself with the various forms as well as visiting clients to take instructions and going through the legal aid forms.
Once a week we have our usual Mental Health Department meeting where we go through the hours of the people who are within the department, discuss the schedule of the whole team and address a new learning point that can be raised by any member of the department regardless of their position within the department. We also have mini-meetings within our teams which are normally once a week, where you will discuss the week's schedule together with your colleagues.
Now that one month has passed since I joined the firm, I'm gradually starting to be more confident and independent when visiting clients; this has been challenging due to the nature of the job but I am getting there. I know that if I ever need any advice or support one of the several supervisors or even one of the Directors is just a phone call away – this is the golden rule at Guile Nicholas, 'if in doubt or if something has gone wrong, small or large – call someone'.
New Paralegal and Solicitor recruits in the Mental Health Department
The firm has recently recruited four other members to join the department of three paralegals and two qualified solicitors (there is a rumour of a third).
Lastly, Hansi Smythe and Siraat Rangari who are both Law Society Mental Health Tribunal Panel members have joined the team. Hansi has extensive experience in Mental Health law and Criminal Law whereas Siraat mainly conducts work in the Court of Protection Department.
In conclusion, I think I have made a solid start, I hope to perform well in these coming months to learn more in regards to Mental Health law and become an integral member of a growing team.