A turning point for acceptance of novel brain injury treatment?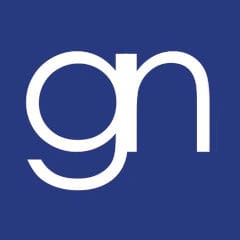 In the recent matter of B v D [2017] EWCOP 15 the Court of Protection was approached by D's mother. She applied to the court to permit her son to travel to Belgrade, Serbia to receive stem cell treatment for a brain injury. Although D expressed a wish to receive the treatment, the application to the court was required because D lacks capacity to make decisions about his medical treatment. In 2013 D had suffered a brain injury while serving in the army abroad; he was assaulted and consequently suffered a significant traumatic brain injury. D received compensation from the Ministry of Defence; therefore, the question of using state resources, which can often be raised in these cases, was not an issue in that D had money with which to fund the proposed treatment.
The court concluded D could travel to Belgrade to receive the treatment. In many respects this is a surprising judgment. Concerns were expressed regarding the treatment, especially considering the risks involved in both travel to Belgrade and the procedure. Evidence was given by a doctor who had agreed to deliver the treatment. Although the doctor gave evidence that a high percentage of patients with a brain injury who received the therapy showed at least some improvement, the doctor also said only 'a few "tens"' of people had in fact had the treatment. Furthermore, a professor in experimental biology, widely recognised in the field, reported his opposition to the proposed treatment. He identified a lack of scientific evidence around the treatment and associated risks.
The judgment could be seen in the context of the landmark ruling by Mr Justice Peter Jackson on end of life decisions; life-supporting treatment can be withdrawn from patients in limited circumstances without the need for legal permission. In both cases the court is placing the emphasis on individual's wishes over the contrary arguments. D is yet to receive the treatment or travel to Belgrade. Final arrangements are being made but it is likely to take place shortly.
Despite the overall emphasis on autonomy, it is important this commendable approach of the court is carefully balanced on a case by case basis. The reasoning in B v D should not be blindly followed and the court must be careful and expertly scrutinise all of the evidence presented when faced with questions of such complex and novel treatments.