An overview of the law on forced marriages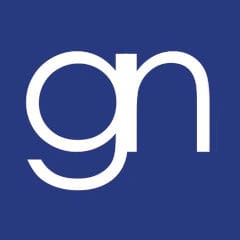 Forcing or encouraging a person to enter into a marriage without their consent is against the law in the UK, this area of law is governed by The Anti-social Behaviour, Crime and Policing Act 2014 and carries a maximum sentence of 7 years imprisonment.
The Forced Marriage Unit (FMU) which was set up in 2005 provided statistics for the number of forced marriage cases they handled in 2016, the statistics show the top countries in which victims were in danger of being sent to for a forced marriage:
Pakistan – 612 cases (43%).
Bangladesh – 121 cases (8%).
India – 79 cases (6%).
Somalia – 47 cases (3%).
Afghanistan – 39 cases (3%).
Saudi Arabia – 16 cases (1%)
Although the UK was not present in the top list there are still a number of forced marriages taking place within the UK. In 2016, 157 of the cases dealt with by the FMU involved forced marriages within the UK.
What amounts to a forced marriage?
A forced marriage is where an individual or both individuals do not consent to entering into a marriage and some form of pressure or abuse is used. It should also be noted that for some individuals it is not a matter of simply not providing their consent to the marriage, but some cannot give informed consent as they lack mental capacity. Encouraging a person who lacks capacity to give their consent to enter into a marriage is an offence, even if the individual who lacks capacity was not pressured into the marriage.
In relation to the type of abuse, this can include physical, emotional and psychological abuse. Financial abuse can also be used against a person, such as threatening the individual that they will not have access to their money if they resist entering into the marriage.
Does a marriage have to take place in order for an individual to be found guilty under this Act?
The answer to this question is no, for example, taking someone overseas for the purpose of forcing them to enter into a marriage even when a marriage does not take place can still amount to a criminal offence.
What protections are currently in place?
If you feel that you or someone you may know is being abused and threatened into entering a forced marriage, or you are currently in a forced marriage, you can apply for a Forced Marriage Protection Order (FMPO) in the Family Court. This can be done by filling out the relevant form (FL401A) and submitting the application to the court. You would then attend a hearing where the judge would hear your case and then they may make an order based on the information provided or ask the respondent to provide an undertaking. An undertaking is where an individual makes a promise to the court to either do, or not to do a certain act.
What happens if the respondent breaches the order or fails to abide by the undertaking?
A breach of the FMPO can carry a maximum sentence of 5 years imprisonment and if the respondent fails to be abide by the undertaking, they will be in contempt of court which is an offence punishable by 2 years.
Can I apply to have the order extended?
Yes, you can apply to have an order varied, extended or even discharged by filling out the FL403A form.
Do arranged marriages fall under the Act?
No, arranged marriages are different as individuals are free to decide whether they would like to enter into a marriage. An arranged marriage is where family members from two different families may suggest the two individuals are suitable to marry each other, however it is up to the couple to decide whether they wish to go ahead with the marriage. They are both able to freely give their consent and are not under any pressure if they choose to decline.
Will I incur any legal costs?
There is no court fee to make an application and if you choose to fill out the forms and represent yourself in court, you would be able to complete the process free of charge. However if you choose to instruct a lawyer to fill out the forms and represent you in court you may have to pay their legal fees, however Legal Aid is available for individuals seeking to make an application for a Forced Marriage Protection Order.