Auto-enrolment and carers for disabled persons - how it will work in practice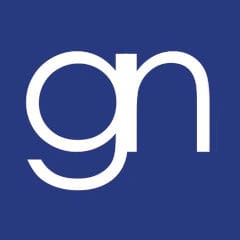 Pensions analysis: How does auto-enrolment work in practice for people who receive assistance from carers?
How might auto-enrolment affect those with disabilities who employ a carer?
Following the October 2012 changes to workplace pensions, every employer with at least one member of staff is now under a duty to enrol eligible staff onto a workplace pension scheme and to contribute towards it. This is known as auto-enrolment.
If a disabled person directly employs a carer — either by using local authority direct payments or by using their own money — they will be considered to be an employer of that carer and the auto-enrolment duties would therefore apply to them with effect from their staging date.
If they employ more than one carer, the auto-enrolment duties will apply to each individual carer. If the directly employed carer is aged between 22 and the state pension age and they are paid more than £192 a week, they will be eligible for auto-enrolment.
If care is provided through the local authority, who is the employer for the purposes of auto-enrolment?
If a disabled person receives care or personal assistance by an agency or the local authority, that disabled person is not deemed to be the employer and the auto-enrolment duties will not apply to them. Auto-enrolment duties will be the responsibility of the care agency as it is deemed to be the employer of the carers.
Could there be exemptions from auto-enrolment requirements for people living with disabilities?
If the carer is aged under 22 or over the state pension age, or they are paid less than £192 a week (ie no more than £10,000 per year), there is no auto-enrolment requirement. However, their employer will need to give them the option to join a scheme, unless they are aged under 16 or over 74. If they do opt to join, in some cases, their employer will have to pay contributions to the scheme on their behalf.
A disabled person will not have to worry about auto-enrolment if their personal assistant is genuinely self-employed for employment law purposes.
How will payment into an auto-enrolment scheme work in practice?
Auto-enrolment works in a similar way to employer responsibility to deduct national insurance and PAYE tax from the pay of their employees.
In terms of pension contributions, there are a number of pension providers available. The one set up by government is the National Employment Savings Trust (NEST). This is a simple, low-cost 'default' scheme which must accept all employers who wish to use it for automatic enrolment.
The date auto-enrolment duties come into force is known as the 'staging date'. For example, employers in existence before April 2012 with fewer than 50 employees will have staging dates between 1 June 2015 and 1 April 2017.
New employers starting from 1 April 2012 up to and including 30 September 2017 will have staging dates to join between 1 May 2017 and 1 February 2018.
The employer will have to pay the minimum legally required level of contributions at first which will be based on a percentage of their carer's earnings. At the moment it is 1%, but it is set to rise to 3%. The level of contributions will be raised gradually to help employers get used to the extra cost.
How can lawyers assist clients who might be concerned about auto enrolment?
If a disabled person pays for their carer through direct payments, the local authority is obliged to meet all costs of employing the carer, including those required for pension contributions. It's for the local authority to decide the level of the payments they make to disabled persons through their direct payments to cover pension contributions, not The Pensions Regulator.
Paragraph 12.27 of the care and support statutory guidance issued under the Care Act 2014 states:
'The local authority should have regard to whether there will be costs such as recruitment costs, Employers' National Insurance Contributions, and any other costs by reason of the way in which the adult's needs will be met with the direct payment.'
While it is anticipated that local authorities should meet this cost, local authority budgets are already stretched and there is uncertainty as to how these costs will be met in practice. Local authorities may review and revise existing direct payments but this may take time. There is a lack of certainty as to how they will estimate the extra costs involved. Lawyers could provide clients with assistance in securing an increased level of direct payments in these circumstances and/or challenging financial assessments undertaken by local authorities if direct payments are insufficient to cover these additional costs.
There may be disparities in the way in which local authorities can work out the cost of auto-enrolment as service users in their area will be brought into the scheme depending on their PAYE reference number, rather than where they reside. There seems to be no mechanism for disabled people to be able to report to the local authority exactly how much their carers are paid and, even once this information is provided, when their care packages will be reviewed in line with these additional costs.
Lawyers could assist their clients in ensuring that local authorities act in a timely manner in reviewing such packages as soon as their disabled clients are brought into the scheme so as to avoid their clients suffering financial loss as a result.
Interviewed by Nicola Laver.
This article was first published on Lexis®PSL Local Government and Lexis®Library on 12 June 2015.