Care proceedings and Section 20 agreements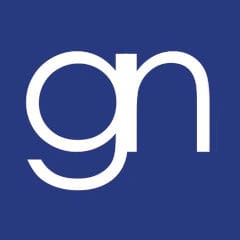 If the social services become involved with your children, you are likely to experience a whirlwind of emotions; upset, anger, desperation and, a lot of the time, confusion. You aren't alone.
With social services involvement comes a whole lot of confusing terminology and abbreviations. IPCC. Threshold. MARAC. Emotional harm. ICO. These aren't every day words and it is only natural to get overwhelmed with them being banded around by social workers and their managers.
The most unusual terms I get asked about by my clients are about section 20 agreements, and so I wanted to try and unpick some of the more confusing elements here in this article.
What is a section 20 agreement?
Firstly, let's talk about what they are, and what they're actually a section of! A section 20 agreement refers to the legal agreement that a local authority can make between themselves and the parent of a child in order to accommodate them elsewhere than their home. The 'section' part refers to the law being set out at section 20 of the Children Act 1989, which is the legislation that governs most aspects of social services involvement with children and families.
Anyone who has 'parental responsibility' for a child (eg. a mother, or a father who is on the birth certificate) can voluntarily allow the local authority to accommodate their child in this way. It could be for a number of reasons, such as the local authority believing that the child is at risk of harm if they remain where they are, or if the child is behaving in a way that the parent can no longer control or manage their behaviour.
What are the benefits?
If the local authority is suggesting a section 20 agreement, they obviously have some concerns regarding the welfare of your child (whether you agree with these or not). By agreeing a section 20 agreement you are showing a willingness to work with the local authority in order to fix whatever the problem is. Big tick. Social workers like this, solicitors like this and judges like this. That's not to say that its always the right thing to sign the agreement, but if you are able to understand the social worker's concerns and accept that they may have a point, it is a good way of working with the local authority and staying out of a court arena.
Also, you still keep your parental responsibility over your child. Double tick. I have used this word before and it is another one of those unusual phrases, but it essentially means that you still get to make the big day to day decisions about your child. Where they go to school, where they are registered for the GP, whether they can get a big tattoo across their forehead, that sort of thing.
What are the cons?
The biggest downside for most of our clients is that your child will likely not be living with you for a while, or at least until whatever worries the local authority has have passed. An add-on problem to this is that the agreement can last a lot longer than the parent initially expected or anticipated. The agreements are often open ended and so can easily span a period of a few months whilst the local authority undertake assessments or ask the parents to engage in courses.
Also, a lot of agreements when drawn up by the local authority are very unclear, and parents can feel like they are being strong-armed into signing them.
Another con is that once you have entered into the agreement you can't just decide to ignore or go back on the agreement, as I will discuss properly below.
The local authority has said they're going to issue care proceedings, can I just withdraw my section 20 agreement?
Yes and no. This is a voluntary agreement, so theoretically you can withdraw at any time. However, if the local authority has decided they want to issue proceedings withdrawing your consent to your child being accommodated is unlikely to deter them from the court application. If anything, it will be more likely to make them issue an urgent application, which put you on the back foot when it comes to the initial hearing as you will need to explain your reasoning for withdrawing your consent. Not good.
Important things to remember about Section 20 agreements in a snapshot
These agreements are voluntary, and therefore can be withdrawn at any time. However, as I have discussed above this is not always advisable and may not achieve your desired outcome.
If you decide you are going to withdraw your consent to the agreement, you must give the local authority reasonable notice so that they can either make arrangements for your child to come home or decide if they need to take further action.
You can seek legal advice. Section 20 agreements are a contract between you and the local authority so it is often a good idea to speak to a lawyer before entering into it. We have a free clinic running every Wednesday between 2-4pm – give us a call and we can speak to you about any concerns you have.
You still have parental responsibility for your child, but you have agreed that the local authority can accommodate them. They shouldn't drag on and on to infinity and beyond.
The agreement that you're signing should be clear, precise and ensure that you understand exactly what the terms of the agreement are.
They shouldn't drag on and on to infinity and beyond. The courts have been very critical of section 20 agreements in recent years and have tried to crack down on local authorities using them as a method of dragging out these time frames for months and months. If you aren't taking legal advice before signing the agreement, get a likely timeframe from your social worker, or ask for a review date.
For more advice on this or anything else related to social services involvement with your family we offer a FREE 20-minute clinic appointment with a solicitor on Wednesdays 2pm – 4pm. Click Here
Alternatively, if social services have become involved through a legal gateway process, PLO process or have issued care proceedings, we can see you for an appointment straight away.
Call us today on 020 8492 2290 to book your appointment.