Cash Strapped Councils Place Greater Emphasis on Special Guardianship Orders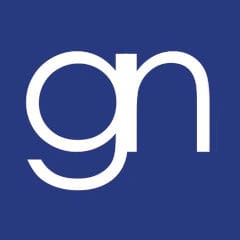 A Special Guardianship Order (SGO) is an order appointing one or more individuals to be a child's carer in the event the child cannot live with their birth parents. The order is made under the Children's Act 1989 and gives the guardian(s) parental responsibility over the child. The Guardian will provide the basic care needs and make day to day decisions in the best interest of the child. The Government has launched a review in to SGO's as ministers are concerned Local Authority's are misusing them. Latest government figures show a vast increase in the use of special guardianship orders since 2010.
The Adolescent and Children's trust believe some Local Authorities are pursuing SGO's too vigorously. This claim is supported by the National Association of Fostering Providers that Local Authority's are breaking up fostering placements and placing greater emphasis on SGO's which appear to be cheaper.
Harvey Gallagher, chief executive of the National Association of Fostering Providers, says Local Authorities have a policy that an SGO is to be considered at all times, "any foster carer, any child, any situation", while some use a 'one model fits all' approach and try to fit the child to the placement option, rather than the other way around.
In one case, a London council placed a baby with an experienced independent foster carer at short notice. The carer was specifically chosen due to her experience, capabilities and her location as these would benefit the child. The baby was assessed as having a disability. In accordance with Local Authority policy, the plan was to seek adoptive parents. No suitable match was found so the carer was asked if she would care for the child permanently under a SGO. The carer took in to consideration the level of support that she had been receiving from her independent fostering provider and decided to stay with them and turn down the offer to care for the child on a permanent basis. The Local Authority informed the carer the child would be removed from here care and an alternative placement sought, unless she agree to become a special guardian.
The carer felt pressured and undermined as she felt she was not being given a choice. The carer used words like 'blackmail' and 'exploited' to describe how she had felt in the way the local authority had proposed the idea of a special guardianship order.
Ultimately the Local Authority is entitled to propose where a child should be placed, either in a foster placement or under a SGO. However, any proposals should be based on the best interest of the child and not on a financial merit.