Changes to Ordinary Residence for Section 117 Aftercare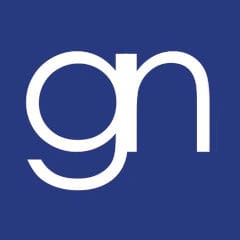 One of the significant changes that the Care Act 2014 has brought about is in relation to section 117 aftercare under the Mental Health Act 1983 ("the MHA").
Section 117 of the MHA imposes a joint duty on health and social services to provide aftercare services to people who have previously been detained under certain sections of MHA. Section 117 states that aftercare services must be provided to patients who have been detained in hospital:
For treatment under Section 3
Under a hospital order pursuant to Section 37 (with or without a restriction order) or
Following transfer from prison under Sections 47 or 48.
This also includes people who are living in the community subject to a community treatment order and restricted patients who have been conditionally discharged.
Old Law
Prior to the introduction of the Care Act 2014 there was an inconsistency between the Care Act and the MHA in relation to which local authority would be responsible for providing section 117 aftercare in circumstances where:
A person is living in area A
That person is then placed in supported living in area B
That person is then detained under section 3 MHA, and discharged into area C.
Under community care law, that person would be considered to be ordinarily resident in area A and therefore the local authority for area A would be responsible for their section 117 aftercare. However, in contrast, according to the MHA it would be the local authority for area B's responsibility. As you can imagine, this caused a great deal of confusion to local authorities, social workers and patients alike.
New Law
The Care Act has 2014 now introduced the definition of 'Ordinary Residence' to the MHA to align the law in this area. Under the new law, responsibility for providing section 117 aftercare is deemed to lie with the authority in which the person is considered to be ordinarily resident.
A person will be treated as being ordinarily resident in the area in which they were residing immediately before being detained under the MHA, or before moving to accommodation which is provided to meet that person's mental health needs (such as at number 2 above).
Therefore under the new law the local authority responsible for providing aftercare under section 117 will be that of area A.
The above changes are certainly welcome and it is hoped that the new law will provide clarification and prevent any future disputes about where the responsibility lies for providing these services. After all, the focus in these cases should lie in actually getting these services to those who need them, rather than in spending time and resources arguing over where the responsibility should lie.
Please do not hesitate to contact Maria Nicholas or Sally Wilkes in the community care department at GNLaw should you require any more information about Section 117 aftercare or how the Care Act 2014 might affect you.