Child Maintenance Service - How does it work?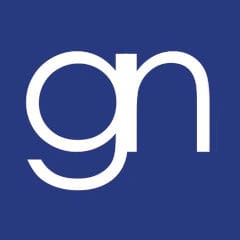 The "paying parent" is the parent who does not have the day-to-day care of the child. The "receiving parent" has the main day-to-day care.
CMS ascertains the paying parent's gross annual income from information supplied by HMRC. CMS will look at factors which could change the gross income amount, for example if there are other children to support. They then convert the yearly gross income into a weekly figure.
There are 5 different rates which could be applied depending on the gross weekly income of the paying parent.
| | | |
| --- | --- | --- |
| GROSS WEEKLY INCOME | RATE | WEEKLY AMOUNT |
| Unknown or not provided | default | £38 for 1 child, £51 for 2 children, £61 for 3 or more children |
| Below £7 | Nil | £0 |
| £7 to £100, or if the paying parent gets benefits | Flat | £7 |
| £100.01 to £199.99 | Reduced | Calculated using a formula |
| £200 to £3,000 | Basic | Calculated using a formula |
If the paying parent's gross weekly income is more than £3,000, the receiving parent can apply to the court for extra child maintenance.
If there are other children, CMS will take into account any other children that the paying parent is paying child maintenance for.
A further deduction is made based on the average number of nights a week that a child stays with the paying parent.
You can apply to CMS to take other income and expenses into account. This is called asking for a variation.
Apart from income from employment, other types of income can be taken into account such as rental income and pension.
The paying parent can ask for certain expenses to be taken into account. These include:-
Costs of keeping in touch with your child
Cost of supporting a child with a disability or long-term illness
Repaying debts from a previous relationship
Boarding school fees
Mortgage, loan or insurance payments for the home you used to live in if the child still lives there
Maintenance payments are reviewed yearly and can change depending on circumstances. Payments usually stop when the child is 16 but can continue up to the age of 20 if the child remains in full time education, up to A Levels.