Coercive behaviour and domestic abuse becomes a criminal offence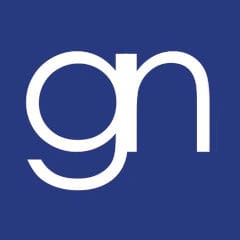 From 29th December 2015 coercive behaviour and domestic abuse has become a criminal offence. Under Section 76 of the Serious Crime Act 2015 causing someone to fear violence on at least two occasions will be used against them. Similarly, generating serious alarm or distress that has a substantial effect on the other's usual day-to-day activities can result in a crime punishable by up to 5 years in prison.
Domestic violence includes psychological, physical, sexual, financial and emotional abuse.
Now under the new legislation, domestic abuse can includes threats, humiliation and intimidation, or behaviour such as preventing a partner from socialising, controlling their social media accounts, surveillance through applications and controlling what they can and cannot wear.
In order to prove coercive behaviour and domestic abuse, the victim can present emails, GPS tracking devices, bank records, witness statements and proof of isolation, as evidence of this behaviour.
How has the law changed? Prior to the change there was no specific offence of domestic abuse. Such cases would fall under the category of other offences including but not limited to, common assault, criminal damage, threatening behaviour or harassment. Now the law has become simpler and more streamlined with the introduction of a single criminal offence. In addition, the time limit to report such abuse has changed. Prior to the new legislation, victims would have to pluck up the courage to report it within six months of it occurring, whereas now, the victims have up to two years to report the crime.
Reactions to the new law? Women's Aid are in favour of the change and have said this new legislation is an important step forward to protecting victims of domestic violence and helping them find a solution. Understandably, it not only gives victims of such abuse hope, but also reminds perpetrators to think twice before acting or speaking in a certain way, as they will be aware of the consequences it could give rise to. However, not all reactions have been positive.
Refuge, another charity, are less optimistic and have opposed the change. Refuge are of the view that the key to preventing such abuse from occurring does not lie within amendments or additions made to existing law. Rather they would prefer for the police to work on their responses to domestic violence. The chief executive of the charity has explained that "the police don't even arrest when there is evidence of serious physical violence, so how are police and juries ever going to understand complex concepts like coercive control?"
It is hoped that the new law will reduce the quantity and frequency of domestic abuse cases by a) giving victims enough time to unravel details of the abuse they suffered and b) by cautioning the potential perpetrators in advance of their act.