Consultation on regulatory enforcement in care homes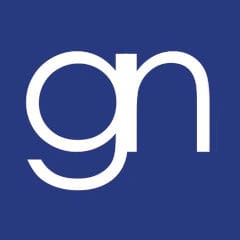 The government is currently consulting on regulation in care homes, and wants to hear from anyone who has an interest in this subject, whether it be from a business perspective or from someone residing in a care home, or someone whose family member is.
Part of the aim of the consultation is to "enable providers to achieve the highest standards of care, while removing confusing bureaucratic requirements that divert carers from meeting the needs of residents" (Focus on Enforcement website – link below).
There are many disparate sources of regulations for a care home to comply with, and that can make compliance itself a full-time job, detracting from the main task at hand which is to care for the residents. Furthermore, there is no clear source of information, guidance or training for care home providers to help them navigate through these regulations.
The consultation is being run by the Department for Business, Innovation and Skills (DBIS). It may seem strange that the Department for Health is not involved, but it brings home that for many people, care homes are a business. It also suggests that the consultation is coming from the point of view of reducing the burden on care homes. It is important therefore for individuals to provide their views too in this consultation to balance the information gathered. For a care home, the fewer the regulations there are the easier it is to get on with business and the job at hand. However, it is important to remember that the regulations are there for a reason, and that is to protect some of the most vulnerable people in our society.
It is clear that regulation of care homes is an area that requires improvement, particularly with our now ageing population and more adults going into care than ever before and even more so in the current climate where abuse in care homes is increasingly coming to light.
The consultation is therefore a positive step, however it will remain to be seen how the information gathered will be used, and what the outcome will be. Given the criticism the Care Quality Commission (CQC), the independent regulator with responsibility for ensuring care homes are complying with national standards, has received from some it will also be interesting to see if their remit and powers will change in any way following this consultation. Some residents and their families may well express the view that the CQC should have more teeth, as regulations without enforcement are no protection to the vulnerable. No doubt the information gathered from this consultation will be considered hand in hand with the recent consultation the CQC have held regarding how they should work in the future.
Whatever your interest in the care home sector, it is important to express your views before the consultation ends on 18 December 2012. Go to http://discuss.bis.gov.uk/focusonenforcement/your-experiences-of-dealing-with-regulators to have your say.