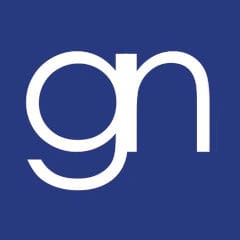 In practice the contact that P has with others is often restricted by local authorities and care homes, however, the Court of Protection has made it clear that such restrictions should only be imposed with a carefully balanced and comprehensive justification in P's best interests.
Under sections 1 and 4 of the Mental Capacity Act 2005 a local authority must consider the following when determining what is in P's best interests, in so far as is reasonably ascertainable;
P's past and present wishes and feelings;
P's beliefs and values that would be likely to influence their decision if they had capacity; and
Any other factors that P would be likely to consider if they were able to do so.
The local authority must also take into account the views of anyone engaged in caring for P or interested in their welfare, in so far as is reasonably practicable, when determining issues in P's best interests. If P lacks capacity to make decisions about contact, a best interests decision will have to be made regarding the contact that P has with others including their family, their friends and strangers.
Here are some examples of how courts have applied these tests: –
In A Local Authority v PB & Anor [2011] EWCOP 2675, Charles J allowed a restriction in overnight contact due to the greater likelihood of P being confused and destabilised by more regular overnight contact. It was held that ultimately unrestricted contact would not promote his interests. This was ruled as being subject to review in the event that P's circumstances were to change on the basis that it was unlikely that agreement would be between the parties organically.
Comparatively in A County Council v E & Ors [2012] EWCOP 4161, DJ Eldergill held that a lack of confidence in the ability of P's relatives to adhere to the contact conditions and not undermine P's placement made it appropriate to restrict contact. This was due to the seriousness of P's relatives' previous conduct during contact situations, specifically repeatedly breaching the court's orders, deliberately contacting P without permission of the local authority in advance of doing so and on one occasion by driving into and travelling with the contact supervisor on the bonnet of their car while P was inside. DJ Eldergill also held that an indefinite order prohibiting any contact with P could be counter-productive and the contact arrangements should be revisited by the court once the relative had been able to demonstrate that he had the ability to consistently comply with the contact restrictions.
More recently, in SR v A Local Authority & Anor [2018] EWCOP 36 HHJ Buckingham held that the local authority's restrictions on P's contact with her husband for fear of the repercussions of P's husband's expressed views in relation to, amongst other things, euthanasia were not justifiable, proportionate or necessary. There was no evidence of harm or intention to harm P from her husband, evidenced by the extensive unsupervised contact that took place between P and her husband from 9th November 2016 – 27th May 2017. The court commented that P remained safe and the subject of devoted affection and attention from her husband and thus the local authority's position was unwarranted.
There are times when contact restrictions may be justified, but what is clear from the case law is that if there is disagreement about what contact restrictions there should be, if any, the matter should be referred to the court to decide the matter.
If you are concerned about your contact with an incapacitated loved one or would like more advice please contact our Court of Protection team.