Coronavirus: Police Powers - Coronavirus Act 2020 Schedule 21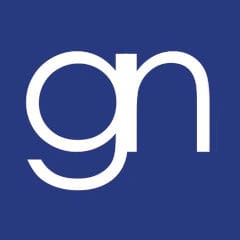 Coronavirus Act 2020 Schedule 21 – Police Powers
Coronavirus (Covid-19) in these 'unprecedented times' is at the forefront of everyone's minds. The country has been tuning-in to the Government's daily updates, the emphasis being on 'social distancing.' Public health officers (this includes designated, registered public health consultants), constables and immigration officers will have a major role in enforcing policies and they have been given powers under the new Coronavirus Act 2020 ("the Act") enacted on 25 March 2020. The powers in Schedule 21 will be detailed in this article.
'Potentially Infectious'
Schedule 21 details powers in relation to 'potentially infections persons.' These are people who are or may be infected, or carry coronavirus and there is a risk they might pass it onto others. It could also be someone who has been to an area outside of the UK within the previous 14 days which has been considered infected.
'Transmission Control Period'
The Secretary of State can declare a 'transmission control period.' This is when the incidence or transmission of coronavirus constitutes a serious and imminent threat to public health.
Powers
First, it must be remembered that these powers apply during the transmission control period. Secondly, extremely important, is that all the powers detailed below, can only be used where necessary and proportionate to the interests of the person, protection of others and for the maintenance of public health.
The below relates to England. Part 3, 4 and 5 of the Schedule contain the provisions for Scotland, Wales and Northern Ireland.
Power to direct a person for screening
During this period, if a public health official has reasonable grounds to suspect a person is potentially infections, they can direct or remove a person go to a place where they can be screened. This means being tested for the virus, exposure to it or to assess their symptoms.
Where constables and immigration officers have reasonable grounds to suspect a person is potentially infectious and they consult with a public health officer (to the extent that it is practical to do so) they can also direct or remove a person to a place for screening.
Power for screening or assessment
When a person is being screened or assessed, they can be held at the place for up to 48 hours. Screening is defined above and assessment relates to considering the measures it would take to mitigate the risk a person might infect or contaminate others.
Whilst the person is held at this place they can be required to be screened and assessed. The public health officer can also require they provide a sample, which can be taken by the appropriate means. This sample could be of blood or respiratory secretions. The person must also answer questions and provide information about their health and for example where they have been and their contact with others.
The role of constables and immigration officers include keeping the person at the place until a public health officer can exercise their functions outlined. Constables can do this for up to 24 hours (with a possible extension of 24 hours). Immigrations officers can do this for 3 hours (with a possible extension of 9 hours). The periods can be extended with the consent of a relevant officer (determined by their rank). Again, before exercising this power, to the extent it is practicable, they must consult a public health officer.
When this power is used, the person must be explained the reason for keeping them, the maximum period and that it is an offence to abscond.
Powers exercisable after assessment
These powers can only be used if it has been confirmed a person is infected or contaminated with the virus or if the screening was inconclusive. It follows that a public health officer must have reasonable grounds to suspect that a person is potentially infectious. It this is satisfied, the public health officer can require the person to provide information and their contact details. They can also be made to go to a specified place or remain where they are for further screening and assessment. Additionally, they can be required to remain in isolation from others for a specified period. It is clarified that the restrictions extent to restricting a person's movement or travel (including within the UK), their activities and contact with others. Initially, these directions can be given orally but, as soon as reasonably practicable, they must give the person notice in writing.
Where these restrictions are enforced, the person must be told why and that it is offence to fail to comply. When considering whether to impose the restrictions consideration must be had to the person's wellbeing and personal circumstances. The requirement to remain can last for 14 days. Where it applies the person must be assessed within 48 hours, at which point the requirements and restrictions must be reconsidered. This is to confirm if it is necessary and proportionate to impose the restrictions on that person, at which point the requirement or restriction could be revoked or substituted. If the power is revoked, the Secretary of State can reimpose it if satisfied the person is potentially infectious.
It is important to note that the 14-day period can be extended, if before the time is up the public health officer reasonable suspects the person will still be potentially infectious. Again, it must also be necessary and proportionate. Where the period is extended another 14 days, it must be reviewed every 24 hours.
A constable's role in this, is to enforce the above. They can remove a person to a place, keep them at a place and if they abscond take them into custody then return them to a place specified by a public health officer.
Any of these requirements or restrictions can be appealed to a magistrates' court. The court can confirm, cancel or modify the requirement or restriction.
Children
If you have responsibility for a child who becomes subject to these powers, you must so far as reasonably practicable secure that the child complies. You will be required to provide the necessary information and assistance. There are safeguards in respect of children to ensure that the powers are not used without the presence of a responsible adult and to secure the involvement of the responsible adult. You will also be able to exercise the child's right of appeal. An individual with responsibility for a child includes a person with parental responsibility and an individual with custody or charge of the child.
Other Powers
In connection with the powers above, reasonable instructions can be given to a person by a public health officer, constable or immigration officer.
Notably a power is conferred on constables and immigration officers permitting use reasonable force if necessary, in the exercise of the powers.
Offences
In connection to the powers granted, it follows that there are a number of offences created to assist enforcing the powers. It is an offence to:
(a) fail without reasonable excuse to comply with any direction, reasonable instruction, requirement or restriction given to or imposed;
(b) fail without reasonable excuse to comply with a duty in relation to a child you are responsible for;
(c) abscond or attempt to abscond while being removed to or kept at a specified place;
(d) knowingly provides false or misleading information in response to a requirement to provide information or otherwise in connection with the exercise of any power detailed and;
(e) obstruct a person who is exercising or attempting to exercise a power conferred by the Schedule.
A person who commits any of these offences is liable on a summary conviction to a fine not exceeding level 3. A summary offence can be considered by a magistrate and this therefore considered relatively less serious. The fine could be up to £1,000.
Comment
This Schedule of the Act has introduced stringent and wide-ranging powers. There was an overwhelming outcry for the government to take action to slow the spread of the virus. This legislation was implemented rapidly given the length of time law can take to pass through Parliament, the House of Lords and reach Royal Assent.
Certain NHS workers and the police will now be able to stop people potentially infected from spreading the virus. In the current circumstances, it is clear that there is a strong necessity for having powers to curb the number of people infected and therefore the strain on the NHS and number of deaths. There are accusations frequently being made that people have been in a state of denial or indeed ignoring symptoms that they may have experienced. There are stories of people ticking many of the symptom boxes heading into work without stopping to remember how many people they could be putting at serious risk.
It is difficult to forecast the extent these powers will be relied on. It is hoped that people will willingly comply rather than by force of legislation. These powers include the use of reasonable force, depriving people of their liberty and enforcing medical screenings – all engaging our human rights. The extent of what counts as 'reasonable grounds to suspect that person is potentially infectious' is unknown. Does it mean a person coughing could be rushed to a holding place by the police? What are the conditions of the holding place? It is hoped a person will be kept somewhere where their dignity is respected and others around them are protected (noting the debate regarding insufficient provision of protective wear).
Furthermore, constables are to consult a public health officer before exercising their powers to the extent that is practicable. This inclusion is welcomed as it is not for constables to make clinical decisions. However, as the NHS is already so stretched, the extent to which to can and will be comply with is questioned. Finally, it is also hoped that emphasis on considerations about the wellbeing and personal circumstances of a person when enforcing restrictions on them are not forgotten. There may be no question about the requirement of isolation in certain cases, but the provisions go further than this. Whilst the war talk about the virus continues, we must not forget the impact on the mental health of the nation.