Coronavirus: Police Powers - Health Protection (Coronavirus, Restrictions) (England) Regulations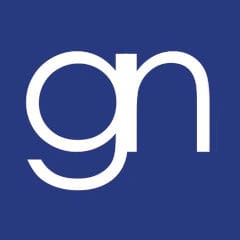 COVID-19 Social Distancing – What are the police going to do?
The National Police Chief's Council are publishing briefings to help the police understand their role in tackling the Coronavirus (COVID-19) pandemic. The Coronavirus Act 2020 has granted them various powers and they will be at the forefront of enforcing the governments guidance. On 31st March 2020 they introduced guidance in relation to the Health Protection (Coronavirus, Restrictions) (England) Regulations. These Regulations set out many of the various stops on our normal way of life that have been enforced – from browsing around shops to attending church. It also opens up the use for certain premises for example provision of accommodation for the homeless. The Regulations came into force on 26th March 2020 and will expire 26th September 2020 (6 months later). They are to be reviewed at least every 21 days by the Secretary of State.
Given the huge government effort to publicise their social distancing measures, these are already well known and rehearsed:
People are told to stay home with allowances for:
shopping for basic necessities
taking exercise
for medical needs or to provide care to a vulnerable person
to travel to work if this cannot be done from home
Public gatherings of only two people are permitted. Larger gathering will only be permitted where:
the people live together
it is essential for work
it is to provide assistance to a vulnerable person
it is to provide emergency assistance
it is to participate in legal proceedings
it is to move house (where this could not be rearranged)
The weekend of 21st March 2020, just before Boris Johnson announced 'lock down', saw people flock to their local parks. This was considered to irresponsible given the shocking level of transmission of the Coronavirus. The police have been enrolled in efforts to stop this. Police will be acting on their own initiatives and supporting other services. In my related article on the powers in relation to potentially infected persons, I have outlined how they will support health services.
Local authorities will take the lead in relation to the closure of business and retail premises and police will support them where needed. A detailed list of what is allowed and not allowed for business and premises has been set out. Businesses allowed include stores for the provision of food, funerals, petrol stations, banks, homeware stores, medical and health services and veterinaries. This is only a flavour and not an extensive list. Generally, what is not allowed relates to entertainment, sports facilities and non-essential businesses.
There is a police focus on enforcing restrictions on movement and gatherings. As is already happening, Police are be able to stop anyone outside and ask why they are out. They are also able to stop people driving vehicles and request to be told ,the purpose. If you do not have a reasonable excuse for being out, they can direct you home by giving reasonable instructions that are considered necessary. Irrespective of this, groups of three or more people not from the same household can be required to disperse. The reasonable excuses are:
obtaining basic necessities and supplies for the essential upkeep, maintenance and functioning of the household, or for the household of a vulnerable person
obtaining money from any businesses permitted to remain open
to take exercise alone or with other members of the same household
seeking medical assistance
providing emergency assistance
providing care or assistance to a vulnerable person
travelling for the purpose of work or to provide voluntary or charitable services, where it is not reasonably possible to work from, or provide those services from home
attending a funeral of a close family member (or a friend, where there are no close family)
donating blood
meeting a legal obligation, including court or bail conditions
accessing critical public services
continuing existing arrangements relating to shared parental access to children
going to a place of worship as a minister of religion or worship leader only)
moving house, where this could not be rearranged
avoiding injury or escaping a risk of harm
Backing up the police's ability to enforce this, is the punishment attached to contravening the requirements. It is an offence not to comply with the regulations and a fine may be issued. Where a fine is issued it will be for £60 (reduced to £30 if paid within 14 days). If the fine is not paid within 28 days, the person could find themselves in court proceedings for non-payment. If the person re-offends, there is a sliding scale, increasing the penalty firstly to £120 and doubling thereafter. The maximum penalty is £960 at which point it is capped.
The police are required to use their powers carefully. They are advised to use a four-step escalation principle: engage, explain, encourage and enforce. The police should be routinely familiar conversing with people in the community and it is emphasised that enforcement is a last resort. The police will need to be sympathetic that some people may not be well informed about the current regulations, they are unprecedented and relatively new. The police have duties to be respectful and courteous, this should be at the forefront of their minds in explaining the public health risks and importance of citizens to help minimise the spread and strain on the NHS.
The guidance does not ignore that it may not be safe some people at home. A person may be a victim of domestic violence or child abuse. Furthermore, a person may be vulnerable due to their mental health requiring the police to exercise a greater level of care. They are told to 'be professionally curious.' If it is not safe for a person to return home this problem needs to be solved the police cannot turn a blind eye. It is hoped that they will especially sensitive to these dangers given that victims can find it hard to reach out for a number of reasons.
The police will be constantly releasing guidance in response to the ever-evolving changes. These provisions could not have been envisaged in a peacetime democracy, but it is hoped that the greater they are complied with, the sooner they will be lifted. There is cause for concern given the powers which are extensive. The police should not take advantage of the powers and must apply the measures fairly and only where necessary. In this difficult and daunting time, the police are needed to help safeguard the community and sensitively exercise powers against a background of goodwill.