Court of Protection: P is for Participation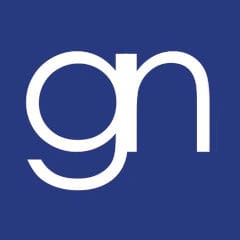 It may be argued that in practice there is little participation from P – adults who lack, or may lack capacity in relation to certain issues – in court proceeding regarding their health, welfare or deprivation of liberty, and that this may appear inconsistent with human rights standards. Are our domestic laws, rules and regulations therefore no longer compatible with the European Convention on Human Rights and the UN Convention on the Rights of Persons with Disabilities (UN CRPD)? Is there an urgent need to address the model of participation for P in welfare cases in the Court of Protection (CoP)? If so what rules and procedures would need amending?
Participation in itself is arguably a human right as it permeates Articles 5, 6 and 8 of the European Convention on Human Rights, the Council of European Recommendation 99 (4) on Mental Incapacity and is a concept that underpins the UN's CRPD.
This article is based on the report by Series, Fennell and Doughty, 'The Participation of P in Welfare Cases in the Court of Protection' in which they list recommendations to be adopted by the CoP, which I have briefly summarised below (see the report for further details: http://sites.cardiff.ac.uk/wccop/files/2017/02/Series-Fennell-Doughty-Feb-2017-Participation-of-P.pdf).
P's access to the court is a fundamental human right, however, the authors suggest that the more litigation there is, the lower the participation of P is and hence, the fall in the level of scrutiny from the judiciary. The authors have recommended that there should be a public consultation of when decisions under the Mental Capacity Act need to go to court instead of the piecemeal approach adopted at present.
Another recommendation is based on P meeting with the Judge; although this does not always take place in CoP cases, at times the Judge may visit P in order to establish his/her wishes and feelings. An issue highlighted within the report, in relation to 'personal presence', is that (1) a Judge should not be expected to assess P's capacity when meeting him/ her and (2) a court room is not optimal for assessing P's capacity in any event. Although the CoP has increasingly made attempts to help Ps observe and participate in hearings, under the new Rule 3A, Series, Fennell and Doughty recommend that a working group consisting of legal experts review this idea of 'personal presence' in particular, when P meets the Judge.
The next recommendation identifies the very expensive nature of going to court and the shortage of resources available to those who do not meet the Legal Aid criteria. This therefore presents a threat towards P's rights to justice and participation in decision making. Series, Fennell and Doughty suggest the 'government to fund the justice system so that the human rights goal of participation may be effectively realised', however, this recommendation could ultimately be impracticable with the legal aid cuts already implemented by the government, and no signs that the legal aid budget will be increased.
This leads us to the next recommendation, which is the possibility of adopting the First Tier Tribunal (Mental Health) model of decision making for CoP cases, a potentially more viable suggestion.
As it stands the Law Commission are considering this idea (see http://www.lawcom.gov.uk/project/mental-capacity-and-deprivation-of-liberty/). However, there may be potential difficulties for an incapacitated P to instruct an advocate, and there is a current lack of development and guidance regarding this by the Law Society. Further, the Tribunal is currently under pressure due to the weight of its current caseload.
While transferring jurisdiction to a CoP Tribunal hybrid model (i.e. the Tribunal would deal with more straightforward deprivation of liberty cases, whereas a District Judge would retain cases of a more complex nature) could enhance the participation of P, it could entail a difficult transition, and there would need to be a good system in place to determine whether the Tribunal could deal with the matter at hand, or if it entailed a more complex issues requiring a District Judge, or a High Court Judge.
It is evident that there is a clear need for the current "low participation model" to be reviewed and revised to allow for a more "human rights participation model" to be adopted. The hybrid model may be the way forward, but it will take time and resources to implement, and it may be some time before this transition could take place.
We will keep a close eye on developments, and in the meantime do what we can as P's representatives to ensure as much participation as he/she would like in their court proceedings.
What do you think of the recommendations put forward by Series, Fennell and Doughty? Contact us with your views by tweeting us @GuileNicholas or alternatively you can email mn@gnlaw.co.uk