CQC figures show a dramatic surge in applications under the DoLS regime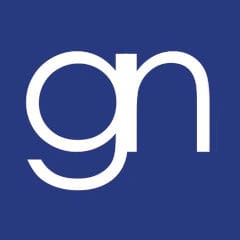 Q&A: Deprivation of Liberty Safeguards (DoLS) – what does it all mean?
Q. What are the DoLS?
A. The Deprivation of Liberty Safeguards (DoLS) are part of the Mental Capacity Act 2005 and are used to provide legal protection for those vulnerable people in our society who lack capacity and are deprived of their liberty. The DoLS provide a legal framework in which decisions can be challenged.
Q. Does the report mean that more people are being lawfully deprived of their liberty?
A. The simple answer to this question is yes, the key word being "lawfully". On 26 January 2015 the Care Quality Commission published its fifth annual report on the use of the DOLS regime. The report discusses the use of the DoLS during the period 2013-2014 and states that there has been a dramatic increase in the number of people detained under the DoLS compared to the previous year.
Q. Does this mean more people are being held against their will?
A. No. The statistics show an increase in the number of people LAWFULLY deprived of their liberty not an increase to the number of people deprived of their liberty generally.
Q. Is there a difference between deprivation and lawful deprivation?
A. Yes! And this distinction is extremely important. If someone is lawfully detained of their liberty, an assessment has been carried out to make sure that this is being done in their best interests to protect that person from harm and that there is no other less restrictive alternative. If a deprivation has not been lawfully authorised then there is no way of knowing whether this is the least restrictive option for that person, and there is nothing for that person to appeal against.
Q. Why has there been an increase?
A. This increase has come as no surprise following the landmark Cheshire West decision which said that if someone is subject to continuous supervision and control and is not free to leave they are being deprived of their liberty. This is a much wider test than that which was in place prior to that decision.
Q. How can I find out if someone's deprivation of liberty is lawful?
A. If you think that someone you know might be deprived of their liberty in a care home or hospital, speak to a senior member of staff and find out if they have made an application for a 'standard authorisation' which authorises the deprivation of liberty and makes it lawful. If that person is being cared for in any other kind of living environment, the deprivation of liberty must be authorised by the Court of Protection.