Cross-examination of domestic violence victims by their abusers in the Family Courts- when will it end?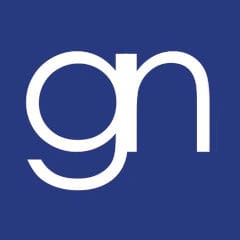 When the general election was called on 19 April, the Prisons and Courts Bill 2017 was teetering on the edge of becoming law.
For many domestic violence victims who are currently pursuing matters in the family courts against their abusers, both parties often being without legal representation due to the recent gutting of Family Legal Aid, this bill offers a small slice of relief. One of its flagship provisions is that victims of domestic violence will no longer be subjected to cross-examination by their abusers in Court.
In the criminal courts, it has long been an established rule that a victim cannot be cross-examined by an alleged perpetrator. The extension of this principle to the Family Courts is something which has long been overdue.
When the election was called on 19 April, these long awaited changes were put on hold. The Public Bill Committee, who had been considering the final amendments to the bill at the time concluded that there was simply not enough time to proceed further with the bill before Parliament was expected to be dissolved on 3 May.
In a Judgment given on 4 May 2017 in the case of Re A (a minor) (fact finding; unrepresented party) [2017] EWHC 1195 (Fam), Mr Justice Hayden expressed his frustration at being required by the law as it currently stands to permit an abuser to cross examine their victim in Family proceedings: 'It is a stain on the reputation of our Family Justice system that a Judge can still not prevent a victim being cross examined by an alleged perpetrator… For my part, I am simply not prepared to hear a case in this way again. I cannot regard it as consistent with my judicial oath and my responsibility to ensure fairness between the parties.'
He went on to highlight how the dire injustice of this situation was first highlighted in the Family Courts 11 years ago, and has been raised by Family Judges on many occasions since with only the slowest of progress being made. Now, when this issue which has such a profound effect on the people who are required endure it is so close to being resolved, it has once again faced delays.
Now that Parliament has finally been reopened following further setbacks caused by the tumultuous outcome of the election, it should clearly be a priority of all Members of Parliament to push ahead with the bill, so that no more victims should be subject to the traumatic experience of being cross-examined by their abusers.