Dealing With Digital Assets in Your Will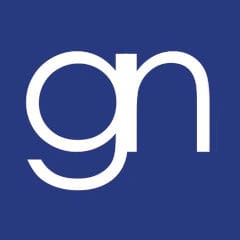 We live in a digital age where we have two different lives, one in the real world and the other in the virtual world. The number of accounts on popular social media platforms such as Snapchat, YouTube, Facebook, Twitter, and Instagram are growing. But, what happens when the account holder dies in the real world? It is estimated that 10,000 users on Facebook die every day. The BBC called Facebook a 'growing and unstoppable digital graveyard'.
The Law Society urges people to create a list of online accounts for family members or friends to make it easier for them to adhere to your wishes. If no provisions are made regarding your online accounts, data stored such as pictures, videos and music on your account could be lost forever and be inaccessible to your loved ones.
Digital assets are more than just social media platforms, they also include gaming platforms. Some of these assets in the gaming world can be worth a sizable sum. For instance, a level 70 character called Zeuzo in the game World of Warcraft was sold for $9,000 and Club Neverdie, an in-game item in Entropia Universe was sold for $635,000.
Because the digital world is still relatively new, no statute or case law exists to deal with the ownership of virtual items, so the ownership of these virtual assets on death are currently subject to the terms and conditions of the content providers. For example, Facebook does not allow an account transfer without Facebook's written permission and Amazon UK forbids bequeathing digital assets. In World of Warcraft's terms of business, account selling is banned, so the new account that purchased Zeuzo was shut down just after five days of purchase.
The digital assets we hold are valuable to us, both in a monetary and personal sense. It is therefore advisable to make proper provisions in terms of how you would like your digital assets to be dealt with on your death. Seeking legal advice would ensure your wishes are carried out and eases the burden on your executors who may be your friends and family tasked to deal with your estate.