Dementia - What role does the Mental Capacity Act (MCA) 2005 have to play?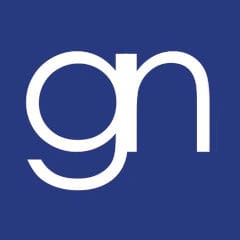 The MCA exists to provide safeguarding to those who lack capacity, including those with dementia. But how do you know if someone you know with dementia is lacking capacity and what decisions can you make on their behalf? How do the procedures set out in the MCA help with those decisions and,can you make decisions ahead for yourself in case one day you were to lose capacity?
The mental capacity of a person with dementia can deteriorate over time. It is important that they are supported while retaining a good level of independence. What happens when it comes to making decisions such as how to manage their finances, where they should live, who should care for them and many other similar decisions?
The initial stage is for the individual's mental capacity to be assessed. It is important, if possible, that capacity is assessed by a doctor who has experience in dementia and assessing capacity. A person should not be considered as lacking capacity simply because they have dementia.
If the assessment concludes that the individual does not lack capacity, they will able to make their own decisions. However, if they lack capacity, a decision will need to be made for them. A 'best interest decision' will need to be made. You can make a decision on behalf of someone only if you are an attorney appointed under a 'Lasting Power of Attorney' (LPA) or adeputy appointed by the Court of Protection. This will allow you to act on their behalf in relation to their finances and affairs or health and welfare. In certain cases, the restrictions placed upon an individual who lacks capacity to consent to the arrangements of their care may amount to a deprivation of their liberty. The concept of deprivation of liberty is outside the scope of this article however, it must be noted that legal authorisation will need to be sought for this restriction.
If you do not already have a LPA or deputyship, you may need to apply to the Court of Protection to obtain the legal authority to act on that person's behalf or make a decision for them.
It is wise to plan ahead and grant a LPA to someone to make decisions for you, should you lack capacity in the future.
If you would like further information, please do not hesitate to contact our Court of Protection Department on 020 8492 2290.