Depriving a child of their liberty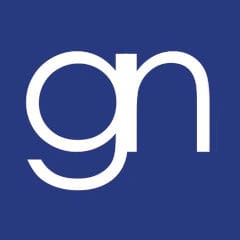 The issue of depriving children of their liberty is one which has troubled all those involved in such matters for some time. The ability of a local authority to deprive a child of their liberty can be derived from one of three sources: s25 Children Act 1989 ("secure orders/secure accommodation orders"); the inherent jurisdiction of the High Court; or, if the child is aged 16 or 17 and lacks capacity, the authority of the Court of Protection, under the Mental Capacity Act 2005. Such orders should be sought by local authorities only as a measure of last resort, and for good and obvious reasons; orders such as these allow a local authority to hold a child, potentially against their will, in a secure establishment. Such stringent orders engage the most important of legal and ethical issues, such as a child's right to liberty and security, as outlined in Article 5 of the European Convention on Human Rights (ECHR).
Back in 2017 Mr Justice Holman expressed concern at the number of cases being brought where a secure accommodation placement was not available[1]. In the case of A Child (no approved secure accommodation available; deprivation of liberty), Mr Justice Holman discussed further issues raised by the use of the inherent jurisdiction of the High Court, in that in such cases the important safeguards under s. 25 of CA 1989 were essentially being bypassed. For example, a child is not given the opportunity as afforded to him under s. 25 (6) CA 1989 to be present and legally represented in court. Further, such placements will not be subject to the same scrutiny that Government approved placements will be.
According to Government statistics, as at 31 March 2019, there were 259 places approved for use in secure children's homes in England and Wales. This figure is up very slightly from 255 in 2018. The number of children accommodated in secure children's homes was 172 as at 31 March 2019, 32 children (16%) fewer than last year when there were 204[2]. These figures would suggest that the situation is improving. However, the statistics do not seem to account for the number of applications made under the inherent jurisdiction for the deprivation of a child's liberty in a non-registered placement. In May 2019, Anne Longfield, the Children's Commissioner for England, published a report citing her concern for the 'invisible' children whose liberty has been deprived within an unregulated setting. Ms Longfield estimated that there were at least 211 children who had had their liberty deprived in this way, and did not show up in any official statistics[3]. Ms Longfield also suggested that this was likely to be an underestimate. The use of such placements warrants serious questions to be asked as to whether the children's' needs are being met, which, by the very fact of their being deprived of their liberty, are likely to be complex in nature.
In November 2019 the President of the Family Division, Sir Andrew McFarlane, remarked that the number of applications in family proceedings asking the court to authorise a residential placement of a young person in circumstances where their liberty may be restricted has increased markedly, and that often the court is invited to exercise its powers under the inherent jurisdiction to approve a particular placement at an 'urgent' hearing. Sir McFarlane has therefore issued guidance as to the use of unregulated placements, and how and when these should be regulated.
The practice guidance attempts to outline the registration and regulation structure applicable in England and Wales for residential care facilities for children and young people. It requires the court to monitor the progress of the application for registration and, if registration is not achieved, to review its continued approval of the child's placement in an unregistered unit[4]. In short, if a child is placed in an unregistered placement by virtue of the inherent jurisdiction, steps should be taken as soon as possible to 'register' the placement, in order that it is subject to the same regulations as other secure placements in England and Wales.
Comment
It remains to be seen how this will impact the availability of secure placements and whether there will now be a greater number of previously unregistered placements becoming subject to regulation.
On the one hand, we may see a welcome increase in the availability of secure beds for children to be placed pursuant to s.25 of the Children Act 1989.
However, if there is to be an increase in applications for the registration of placements, this could raise further questions as to the suitability of placements being used to accommodate children under the inherent jurisdiction. In the event that these placements are not considered suitable to accommodate children, what then? We could then be faced with a further influx of demand for placements, with previously 'invisible' children needing to be accommodated in settings which will properly address their needs. Over the coming months we will begin to see what the consequences of this new guidance will be, and whether it can address the ongoing secure accommodation crisis once and for all.
[1] A Child (no approved secure accommodation available; deprivation of liberty) [2017] EWHC 2458 (Fam) [2017] EWHC 2458 (Fam)
[2] https://www.gov.uk/government/collections/statistics-secure-children-s-homes
[3] https://www.childrenscommissioner.gov.uk/2019/05/16/almost-1500-children-in-england-are-locked-up-by-the-state-at-a-cost-of-a-third-of-a-billion-a-year/
[4] https://www.judiciary.uk/wp-content/uploads/2019/11/PG-Placements-in-unregistered-childrens-homes-in-Eng-or-unregistered-care-home-services-in-Wales-NOV-2019.pdf