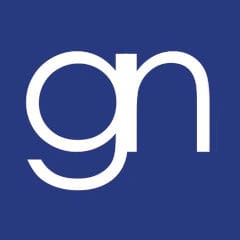 At GN Law, we understand that going through court proceedings, particularly those concerning your family, can be very stressful and though we all have our own ways of dealing with these situations even the strongest amongst us can become overwhelmed.
We're not experts in counselling or life coaching but we are experts in family law and we see client's going through demanding proceedings every single day. We do our best to make the journey as easy as possible and pride ourselves on our holistic approach, but naturally, when matters concern your family, you are going to worry. Experience has taught us that once family proceedings start, your support network can shift and dynamics can change which can add to the stresses and strains.
Our team thought it may be helpful to share some insights into how we cope and manage stressful situations, which we really hope will be useful to you too:
Yoga; find a local yoga class and simply make the time to attend. No matter how good you are at the actual yoga practice, spending this time on something for yourself and finding the time to get on your mat each week will feel like a mini-achievemen
Exercise; we could all do more exercise (us included- being in the office regularly for 12 hours doesn't lend itself to a healthy lifestyle!) but even if it is a brisk 15 min walk on a crisp sunny morning or a dance class after work, it is worth finding the time to do it. We always feel better once we have made the time to clear our heads.
Join a Book/Film Club; we find that there is something really satisfying about reading or watching something, forming opinions and having people listen to those opinions. It is fulfilling to have your views valued and listened to. Here at GN Law we have a book club and a film club to cater to all tastes!
Be Present; it can seem obvious but with the stresses and strains life brings we can often forget to value the time we spend with the people we love. We can spend time with people every day but not really be 'present.' Sometimes we don't feel like talking after a long day (i.e. "how was your day?"…"fine, how was yours?"…"fine…what's for dinner?"…) so it is important to spend time with those we care about, outside our usual day-to-day interactions. Make sure you hold your support network dear when you are going through a difficult time. How about a walk in the countryside (some of my best plans are formed on a nice long walk)? Or breakfast at a new café? What about a trip to the seaside? Going to the rugby and for a pint? A spa day with the girls? The list is endless.
Establish/Re-establish a hobby; I love cooking but when I get stressed I can begin to resent it. It becomes more about getting dinner on the table as quick as physically possible rather than enjoying the processes and taking pride in the food I am serving. So, when this happens I make sure I take a few hours on a Saturday and take my time over a favourite dish. I find this completely relaxing but I am sure others cannot imagine anything worse. Whatever you enjoy doing, make sure it doesn't become a chore and make time to do it!
These are a few little things to help ease stressful situations, from our personal experiences. They may seem obvious but you would be amazed how quickly they go out the window when we are stressed. We hope they help.
If you feel you may need help in managing stress you should contact an expert as soon as possible.