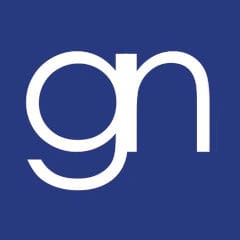 What is it for?
Mediation aims to help you communicate with one another now and in the future and to reduce any dispute and conflict within your family. Family mediators will help you work out what happens on separation or divorce. They won't try to help you and your ex-partner reconcile. The aim is to try to help you both come to an agreement to avoid court proceedings. It is quicker, cheaper and provides a better way to sort out disagreements.
Who are mediators and what do they do?
Family mediators are professionals trained to work with people whose relationships have broken down. They will help to find solutions that both of you can agree on. Unlike going to court, you are in control. You cannot be forced you into an agreement against your wishes. Mediators are not allowed to take sides, they have to be impartial. Mediation is voluntary which means that no one has to use mediation after going to the first Mediation Information and Assessment Meeting (MIAM).
Do I have to use a mediator?
The law says that you must consider mediation before you go to court. A Judge can halt your case until this has happened. You will need to show the court that you have been to a MIAM to find out about mediation or that you don't need to because you are exempt. Some examples of exemption are;
if your application is urgent,
you have already tried mediation in the last 4 months
where there has been domestic abuse
Mediation must be attempted unless one of the grounds for exemption apply.
Will I have to meet/see my former partner?
If you wish to attempt mediation but have reservations about being in the same room as your ex-partner, the mediator could offer shuttle mediation. This is where you and your ex-partner are placed in different rooms and the mediator "shuttles" between you both to help reach an agreement.
The mechanics
Mediation is often more effective when it takes place early. It is often best to seek mediation before legal advice as solicitors will generally refer you to mediation before applying to court unless an exemption applies.
If your ex-partner is approached to attend mediation and refuses, the mediator will sign the court form to confirm that you have tried to attempt mediation. This will allow you to proceed with your application.
If either party is entitled to legal aid then the MIAM, completing the court form and the first mediation session are free for both of you. After that, any further mediation sessions will only be free for the person who has legal aid. A party may also be able to get legal aid for help from a solicitor during the mediation process. If you are the party who isn't eligible for legal aid, you will have to pay for any mediation sessions after the first one.
After the MIAM, further sessions will be arranged. The length and number of sessions depends on your particular circumstances. If an agreement is reached the mediator will write it down in a Memorandum of Understanding so that everyone is clear about what has been decided. Agreements made in mediation are not legally binding but can be made legally binding by the court if you and your ex-partner agree to ask the court to make an order. It is often sensible to have a formal agreement to avoid problems in the future. An agreement reached in relation to finances can be made into a Consent Order as can an agreement reached in relation to children be made into an agreed court order.
For information on family mediation and contact details for qualified family mediators, information can be found at www.familymediationcouncil.org.uk