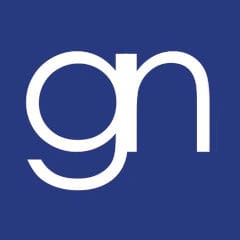 Domestic Violence can arise in various different forms. Domestic Violence is often seen as something physical. However, it can be present in the form of emotional, psychological and mental abuse too. Within each of these categories comes specific types of behaviour and within this article I will explore the concept of "Gaslighting"- a form of psychological abuse.
Gaslighting is a form of psychological abuse whereby the perpetrator manipulates the victim's sense of reality to such an extent that the victim begins doubting certain things about themselves, such as their memory. The damage of this rare but dangerous form of abuse is that when the victim is exposed to this for long enough, they begin to be unable to trust themselves and their judgments and lose their own sense of self-worth.
Ultimately, when a perpetrator gaslights their victim, they target their victim's mental stability so that the victim is no longer able to function independently.
This form of abuse is usually gradual within a relationship, and begins to occur when the victim has already gained the trust of their partner. So if you are someone that has known your partner for a couple of years you are more likely to be a victim of gaslighting than someone who's known their partner for a mere couple of weeks.
One way the abusive partner can do this is by pretending not to understand the victim or by refusing to listen to the victim.
Another way they can achieve this abuse is by blocking or diverting what the victim is saying. This is usually done by saying something along the lines of 'you're imagining things.'
Similarly, the perpetrator can pretend to forget or deny what the victim has said by saying 'I don't know what you're talking about' and 'you never mentioned anything about this.'
This is where the doubt kicks in.
Not many people are aware of Gaslighting. It is not as common as physical abuse, it is harder to define and more importantly, it is harder to prove.
Did you know that legal aid can be available to victims of gaslighting? This of course depends on the circumstances of each case and the evidence obtained. If you are someone that needs advice and assistance in relation to divorce and finance matters, and are a victim of gaslighting, you will be reassured to know that funding is available under the legal help scheme.
Interestingly, this abuse originates from the 1940's film Gaslight, whereby the abusive husband deliberately dims the gaslights in the house, and when the wife comments on this, he tells her that she is imagining this and that the lights were never dimmed in the first instance.
If you are someone who is a victim or think you are a victim of Gaslighting abuse and require legal advice about your rights, feel free to give Simona Obadia a call on 020 8492 2290 or alternatively drop an email at so@gnlaw.co.uk.