Hard road ahead for the Care Quality Commission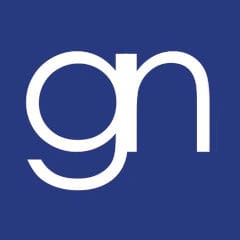 Following a scathing independent report into the systematic abuse of patients at a Bristol care home, GN Law director Andrew Guile believes the Care Quality Commission's role in maintaining standards is more important than ever.
The watchdog was among numerous organisations and authorities criticised in the inquiry, published after an eleventh and final care home worker this week admitted to abusing patients at Winterbourne View.
But with the care industry set to bulge in the next 20 years, Mr Guile believes the regulator must adapt to today's financial environment and develop new strategies to clamp down on poor quality of care.
Further research published this week by charity Mencap and The Challenging Behaviour Foundation showed 260 separate complaints of care home abuse across the country.
In April, the CQC introduced on-the-spot inspections in a bid to raise standards but questions have been raised over their effectiveness.
Given the enormous list of institutions within its remit, including NHS hospitals, private care homes and even dental surgeries, Mr Guile believes the watchdog may be being stretched too far.
The solicitor, who through his specialism in mental health and capacity issues has worked with care homes and service users for almost twenty years, said: "These spot checks are designed to keep people on their toes, which can't be a bad thing if it works but it's a rather blunt instrument at best.
"The CQC clearly plays a crucial role but they appear stretched. A significant number of homes listed on their website do not have a rating as they have not been visited."
Since 2005, the government-funded regulator's budget has been slashed from around £240million to £164million, raising questions about its ability to maintain standards across the board.
Solicitor Mr Guile said: "I fear they're fighting a losing battle. The number of care homes is increasing while the CQC budget declines – this is not a good recipe.
"The reality is, the homes should be worried by the spot checks, but are they? The worst case scenario is that they lose their registration – if that goes then your business is dead.
"The consequences of not complying are catastrophic and it appears that the watchdog is using the fear of an unannounced visit to force compliance."
A rapidly ageing population means the care sector, already estimated to worth in the region of £4.35billion, is expected to boom in the coming years.
However, government and local authority expenditure on patient care is likely to be minimised, creating the possibility of many providers moving into the potentially more lucrative private sector.
Mr Guile said: "Care homes with a high proportion of local authority residents, for instance, will have to work out how to do more with less money. It is achievable but not ideal and the fear will always be that quality of care will decline. If homes move into servicing just the private sector, it could start a worrying trend and drive a wider wedge between the good and the bad.
"The CQC will have to police all of this. The financial squeeze on those providing services is already under way and local authority budgets are not going to swell any time soon. At the same time, the CQC has had its budget cut and yet will have more to do in the future, not less. All this has come about at a time when heavy public scrutiny is currently placed upon the care sector. The incoming chief exec, David Beehan has a huge task ahead of him. He has been widely reported to be an excellent choice. I hope that this means that the government are taking this issue seriously."