How to get a refund for your LPA fee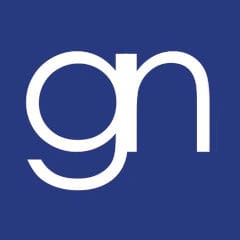 If you have completed a Lasting Power of Attorney (LPA) you will know that the document needs to be registered with the Office of the Public Guardian (OPG) for it to become operative.
The OPG maintain the public register of people who have been given lasting and enduring powers of attorney and are the body responsible for taking action where there are concerns or reports of abuse against registered attorneys or deputies.
Due to the improved service and efficiency of the Office of the Public Guardian, the Ministry of Justice have reduced the costs for registering a Lasting Power of Attorney. The fee for registering a LPA before 1 April 2017 was £110 per document and this has now been reduced to £82 per document.
Partial refunds are now being offered to reflect this decrease in fee and may be claimed by those who applied to register a Lasting Power of Attorney between 1 April 2013 and 31 March 2017. The amount refunded will depend on when you paid the fee:
| | |
| --- | --- |
| When you paid the fee | Refund for each power of attorney |
| April to September 2013 | £54 |
| October 2013 to March 2014 | £34 |
| April 2014 to March 2015 | £37 |
| April 2015 to March 2016 | £38 |
| April 2016 to March 2017 | £45 |
Interest on this refund is paid at a rate of 0.5%.
It is important to note that you will get half the refund if you paid a reduced fee ('remission').
Applications for a refund can be made using the online services application process: https://www.gov.uk/power-of-attorney-refund.  The OPG will require information as to the donor's UK bank account number and sort code; and a copy of the LPA (if in your possession).
For more information, please call the dedicated OPG refunds service helpline 0300 456 0300 or for more guidance, please visit https://www.gov.uk/power-of-attorney-refund
FAQs:
What if I do not know when I paid the fees? You may still claim a refund even if you do not know when you paid the fees. This is something the OPG can check on your behalf.
Is there a time limit for me to claim a refund? Yes, you must claim your refund by 31 January 2021.
Does this apply to Scottish Powers of Attorney? No, you can only claim a refund if you made the power of attorney in England or Wales.
My mother/father/sibling/friend/child has now lost capacity, may I apply for a refund on their behalf? Yes, the donor or their attorney may claim this refund. The refund must be paid to the donor.
Can I apply for this refund if I am the replacement attorney? If you were appointed as a replacement attorney, you may only claim when you've been formally appointed as an attorney and are now able to make decisions on the donor's behalf.