How will Brexit affect Family Law?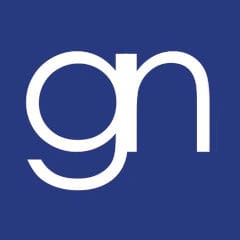 On 23rd June 2016 the UK voted to leave the EU. The date set to leave the EU is 29th March 2019. As yet the Government has not reached a "deal" with the EU. The Prime Minister's Brexit deal has been rejected and Brussels is saying that the deal is not open for renegotiation. There is now a real possibility that we will leave with "no deal". There are obvious implications for the country on leaving with no deal and some of these such as the Irish Border and the rights of EU citizens in the UK have been well publicised and discussed. However, few people probably realise that Family Law will be affected and those with connections to another EU member state or an EU citizen may find themselves at "a cliff edge".
The UK has a very multicultural society and it is estimated that 3 million EU citizens live in the UK. In comparison, approximately 1.2 UK citizens live abroad. When relationships break down and one party returns to their country of origin a dispute may arise. For example, there may be a dispute as to whether divorce proceedings should be issued in England or in another EU Member State or a child might be removed from the UK to another EU member state without the permission of the other parent.
Currently there are EU instruments which impact family law and enable cooperation and implementation of our current laws. The EU instruments are a set of private international law rules which are in many ways about procedure and they do not dictate the substantive law is in each country. For example, our divorce law is different from the divorce law in France or Portugal and our divorce law is decided under our own legal principles and not by the EU.
There are various EU instruments that impact on family law in the UK but there are specifically two main ones. The first is known as Brussels 11. This deals with jurisdiction for divorce and issues about parental responsibility for children. It covers private law disputes, i.e. issues about child arrangements between parents and/or other family members; public law disputes, i.e. where local authorities seek protection of children and child abduction cases.
The other main regulation affecting family law is known as the Maintenance Regulation. This deals with maintenance obligations between couples and child maintenance.
As stated above, there are other EU instruments that impact on family law, another one worth mentioning is The Regulation on mutual recognition of protection orders. This is significant in that it helps to enforce orders made to protect victims of domestic violence across borders.
At present we apply the provisions of these Regulations directly in our courts so they do not need to be replicated in UK law to be effective. We have always and will continue to control our own laws but the EU instruments enable procedure between the UK and EU member states on important issues such as:-
whether a court in one country has the right to decide a case, for example when proceedings are brought in two different countries about the same issue; and
whether there should be recognition and enforcement of an order made in one country by the courts of another country, for example for contact between a parent and a child; and
co-operation between countries sharing information and enforcing orders, for example returning a missing child.
Here is an example of how EU family law provisions have a material effect on individual lives.
Delphine is French, her husband George is English. They met in England but decided to move to France where they lived as a married couple with their two young children. When they separated Delphine remained in France with the children and George returned to England and a few months later they decided to divorce. Delphine wants to issue proceedings in France as she feels that she would get a better settlement but George wants to issue proceedings in England. The EU instrument provides whether they can establish a connection to the country in which they want to divorce and ensures that there are not two sets of proceedings taking place at the same time, i.e. whatever petition is issued first has priority.
George collects the children for a holiday and brings them to England. He decides that he wants the children to live with him and fails to return them. Delphine can use the EU law provisions to ensure that the children are returned whilst the court deal with the issue of where the children should live in the long term and which country has jurisdiction to deal with this issue. The EU provision enhance the Hague Convention and provides a stricter timetable which means that the children are returned quicker.
The French Court order that George should pay Delphine maintenance but George stops paying. Delphine can enforce the maintenance order even though she is living in France and he is living in England.
In the event of a "no deal Brexit" and if the Government does not write the EU instruments into our domestic law there are other international instruments such as Hague Convention but there will be gaps and there may not be the co-operation between the other member states. This means that there may be adverse consequences on determining cross border cases and if the EU wish to be difficult (as some may say they are being) there may not be the current cooperation between Judges and agencies. Overall the alternative is nowhere near as satisfactory as the current EU instruments, and families finding themselves in a situation without the protection that the EU instruments provide, will not be in a comparable position as those citizens who remain in the EU.