Investigating Deaths in a Mental Health Setting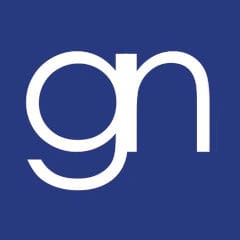 In February 2016 a taskforce set up by the NHS, chaired by the Chief Executive of Mind Paul Farmer, produced a report entitled the Five Year Forward View for Mental Health.
The taskforce gave a frank assessment of the state of current mental health care across the NHS, highlighting that one in four people will experience a mental health problem in their lifetime and the cost of mental ill health to the economy, NHS and society is £105bn a year.
In a wide ranging package of recommendations, it proposes a three-pronged approach to improving care through prevention, the expansion of mental health care such as seven day access in a crisis, and integrated physical and mental health care.
One of the most important recommendations is for the introduction of an independent system for scrutinising the quality of investigations into all deaths within in-patient mental health settings.
This is particularly poignant in the wake of the December 2015 Mazars Report which investigated the deaths of people with mental health problems and learning disabilities who were being cared for by NHS Southern Health Trust. The report examined the period between April 2011 and March 2015, and of the 10,306 deaths of service users cared for by NHS Southern Health Trust, 722 were categorised as unexpected; of these deaths only 30% were investigated. Of the deaths that were investigated 64% did not involve the family.
Perhaps most disturbing is that only 4% of all unexpected deaths involving people with learning disabilities were investigated by the Trust.
The report found that there was poor leadership of the investigation of deaths at corporate, director and area level within NHS Southern Health Trust. In addition, the report found that the Trust tended to interpret the criteria for what constituted a serious incident that required investigation too narrowly to reduce the number of investigations required.
Unlike deaths in prison or police custody there is no independent agency responsible for investigating deaths in a mental health setting.
When a death in a mental health setting occurs the cause needs to be quickly identified, properly categorised, investigated and reported. This improves safety for service-users, providing the Trust learns from the investigation.
The parents of Connor Sparrowhawk, who very sadly died in a Southern Health Trust Unit in 2013, and those who support them, have been instrumental in bringing these issues to the fore (http://justiceforlb.org), but there is still a really long way to go.
The introduction of an independent system examining the quality of investigations into deaths would add an important level of scrutiny, and could save lives.