Is there a need for more certainty regarding nuptial agreements?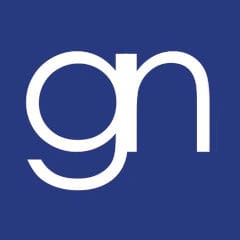 In a recent case in the Royal Courts of Justice, Judge Nicholas Cusworth heard a man claiming he was earning ten times more than he in fact was.
A film-maker exaggerated his earnings to reassure his wealthy wife-to-be that he was not marrying her for her wealth. The man, who ran a small production company, had told how his income was £80,000 a year, when the real figure was a mere £8,000 the year before they tied the knot. The largest income he had ever produced was £32,000 a year.
His wife on the other hand, had inherited assets approaching £30 million, which included a share in a stately home.
While giving his oral evidence, the man said that the £200,000 figure represented the size of the budget of the films on which he was then working. The Judge ruled that this could never have been thought by him to have been an income figure and therefore the man in question knew that his income figures were untrue.
Despite the couple signing an agreement in 2002 promising not to make financial claims against one another in the event of a divorce, they racked up legal bills of nearly £1.8 million and argued at a hearing of more than three days.
The Judge concluded that the man should get £1.7 million for a home and the woman should pay him a lump sum of £215,000.
In this case, the nuptial agreement did not provide any certainty or clarity to parties in divorce proceedings. She entered into the marriage relying on the agreement that her then-husband would not make any financial claim against her. Nevertheless, she has been ordered to pay the man a lump sum and a large figure for a home.
The Judge's ruling in this case may be a concern to some, given that it departs from the parties' agreement in favour of the man; who presented as being untrustworthy. Furthermore, what was supposed to be a binding agreement between the parties, turned out to be a worthless exercise.