Landlord's Beware! Avoid a £3000 fine!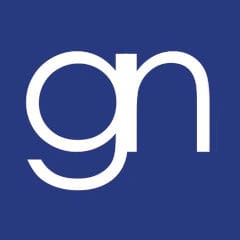 All landlords need to be extra vigilant when taking on new tenants, or renewing tenancies, due to changes in the law from 1 February 2016.
You must now check the immigration status of their tenants, family member of tenants and lodgers who are over 18 years old. These checks must be done even if there is no written tenancy agreement. These checks are mandatory for tenancies that begin on or after 1 February 2016.
If the tenant is only allowed to stay in the UK for a limited amount of time, the check must be done at least 28 days before the start of the tenancy.
You will need to obtain evidence of the tenant's immigration status by seeing an original copy of the document, in the presence of the tenant, and making a copy of it. There are rules and guidelines about what documents a landlord must check. This can be found at https://www.gov.uk/government/publications/right-to-rent-document-checks-a-user-guide.
Make sure that you keep copies of the documents seen and keep a record of the date the document was copied.
You only have to check documents for tenants who are going to live in the property as their main or principal home.
If the Home Office has the tenant's documents that you need, there is a helpline that can be used and the Home Office will provide a response within 2 days. The number is 0300 069 9799 (open Monday to Thursday, 9am to 4.45pm and Friday, 9am to 4.30pm).
Remember, you will need to carry out a further check for tenants who have a right to reside in the UK for a limited amount of time only. This is either just before the time expires, or 12 months after the date of the first check. You must tell the Home Office if the tenant does not pass a further check.
This new requirement must be taken seriously. You can be fined up to £3000 for letting a property to a tenant who is not eligible to rent in the UK, or allowing a tenant to remain in the property after the permitted time has expired.
If a landlord is using an agency, the agency can be responsible for carrying out the check so long as it has been agreed in writing.