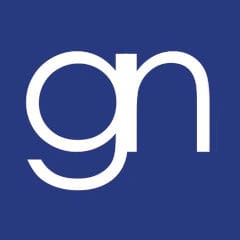 Parental Responsibility means the legal rights, duties, powers, responsibilities and authority a parent has for a child and the child's property.
Birth mothers automatically have Parental Responsibility, as do fathers if they are married to the mother at the time of the child's birth; father's whose name are on the child's birth certificate, civil partners and partners of mothers registered as the child legal parents on the birth certificate.
A step parent will not automatically obtain Parental Responsibility on marriage or civil partnership. They will have to enter into a Parental Responsibility Agreement, which all parties with Parental Responsibility must agree to, or apply to the court for a Parental Responsibility Order.
A person with Parental Responsibility has the right to make decisions on a child's care and upbringing. The person with whom the child lives will make the day to day decisions such as what they eat for dinner, outings, homework. There are some decisions which might need to be discussed together to allow for smooth parenting however, if the non-resident parent does not agree it is hard to push the issue. For example, a non resident parent may set bedtime at 8.00pm whereas the parent with care sets it at 9.00pm.
There are decisions that need to be made with the agreement of everyone with Parental Responsibility. These include where the child will live, where they will go to school, medical treatment, change of name, taking the child abroad and religion. The list is not exhaustive.
If a person with Parental Responsibility cannot agree on a decision concerning a child's upbringing they should first try to resolve the issue at Family Mediation. If the issue cannot be resolved at Mediation then either party can apply to the court to resolve the issue. The court can make a Prohibited Steps Order, which is an order preventing a party from taking a certain step, such as removing a child from the UK, or a Specific Issue Order which is when the court make a decision on an issue such as whether a child's surname should be changed.
Other carers, who are not parents, may also obtain Parental Responsibility. This includes those who have a Child Arrangements Order (live with), Guardians, Special Guardians and those who adopt a child. When a child is adopted the birth parents lose Parental Responsibility.
A parent does not lose parental responsibility on divorce or the breakdown of the relationship. A parent has an obligation to maintain their child financially whether or not they have Parental Responsibility.
A biological father who is not on the birth certificate can re-register the birth and be named on the certificate. This must be done with the cooperation of the mother. Alternatively, they can enter into a Parental Responsibility Agreement or apply for a Parental Responsibility Order.
Parental Responsibility is an important right and duty to have as without it a person can have no say on their child's upbringing.