Probate Crisis Averted … For Now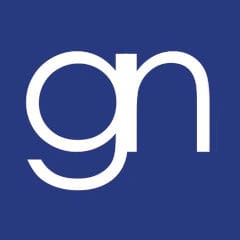 Since March 2017, Solicitors all over England and Wales have been awaiting the outcome of the governments consultation proposing an increase of the probate fee dependent on the size of the estate.  Please see the Government Response to consultation on proposals to reform fees for grants of probate. 
Executors needing a grant of probate in order to collect-up and distribute a person's assets after they have died (leaving a valid will) or anyone needing a grant of letters of administration (if there is no will) have to pay a fee to the Probate Registry in order to receive the grant. The fee currently is £155 if the application is made via a Solicitor and £215 if applied for directly by and individual regardless of which type of grant you need. However, this only applies if the estate is of the value of £5,000 or more.
This was set to increase as follows:
No fee for estates worth more than £5,000 and up to £50,000
£300 for estates worth more than £50,000 and up to £300,000
£1,000 for estates worth more than £300,000 and up to £500,000
£4,000 for estates worth more than £500,000 and up to £1 million
£8,000 for estates worth more than £1m and up to £1.6 million
£12,000 for estates worth more than £1.6m and up to £2 million
£20,000 for estates worth more than £2 million
The government justified the exponential increase of the fee by stating that the money is necessary to ensure that the Courts and Tribunals Service is fully funded which would, in turn, benefit the public. The increase was condemned by many as being a stealth death tax.
As no clear date had been given for the inception of these new fees other than 'May 2017', most Solicitors were working to 1 May 2017 to be on the safe side. This has to Probate Solicitors all over the country working overtime in order to submit applications prior to 1 May 2017.
The proposals have now been shelved. It has been reported that this change of heart is due to the snap election planned for 8 June 2017.
There's little doubt that the proposed increases would have had a detrimental impact upon executors of estates where there is little to no cash assets. The likely result would have been that executors would have struggled to pay the required fee, or they may not have been able to pay it at all.
Probate Solicitors may breathe a sigh of relief for now, but for how long?