Relevance of Domestic Violence in the key areas of Family Law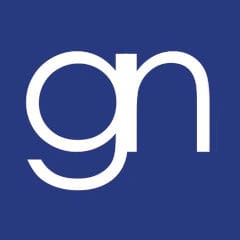 What is domestic violence?
Domestic violence is a form of abuse. For the purposes of this article we will call the abuser the "perpetrator". The victim and the perpetrator must have a pre-existing relationship which includes intimate partners or family members but, need not live in the same property. For example, it could be your ex-partner who you no longer live with.
What constitutes domestic violence?
Domestic violence is any incident of threatening behaviour, violence or abuse. It is not necessarily just physical abuse but includes psychological, sexual, financial and emotional abuse. Emotional abuse can be as damaging as physical abuse. It embraces things like making you feel worthless, making threats or intimidation to make you perform sexual acts, any degrading treatment, destructive criticism, verbal abuse, shouting, name calling, threatening to withhold money, treating with disrespect, putting you down in front of other people, accusing, refusing to help with childcare or housework, isolating you by preventing you from seeing friends and family, harassing, embarrassing you in public, making angry gestures, etc.
Physical violence is more specific and includes punching, slapping, hitting, biting, pinching, kicking, pulling hair out, pushing, shoving, burning and strangling.
Relief from domestic violence
In order to protect yourself from domestic violence, you can make an application for an injunction. There are different types of injunctions including ;
A Non-Molestation Order; and/or
An Occupation Order
A Non-Molestation Order will prevent the perpetrator from harming you, harassing you, or communicating with you in any way, amongst other things. An Occupation Order aims to exclude the perpetrator from your home and to prevent them from returning home. If a Non-Molestation order is breached it is an immediately arrestable offence. If an occupation order is breached, it is only an arrestable offence if there is a penal notice attached. However, you can seek to have the order enforced against the perpetrator.
You will need some form of evidence to apply for an injunction and this will usually be in the form of a witness statement setting out the incidents of domestic violence. Any evidence that you have to support the incidents should be attached to your statement.
Getting divorced because of domestic violence
The person who applies for the divorce must prove irretrievable breakdown of the marriage or civil partnership with one of the five 'facts'. These five facts are;
Adultery of the other party
Unreasonable behaviour of the other party
Two years desertion
Two years separation with the other party's consent
Five years separation
You must have been married for one year before you can apply for a divorce.
If you want to get divorced from your partner because of domestic violence, you can rely on the 'unreasonable behavior' fact. Domestic violence is considered by the courts as unreasonable behaviour. You will need to set out in your divorce petition examples of the unreasonable behaviour you have suffered. However, in order to have a stress-free divorce and to leave no room for your partner to defend your divorce petition, there are some practicalities which you may wish to bear in mind before you issue your divorce petition.
First of all, keep good, accurate, detailed records of every incident of physical or emotional abuse and write down a description of what has happened, including the date that it happened. If the violence is recurring continuously, it may be helpful to keep a diary. Retain police records, if any.
Secondly, although it is possible to seek an injunction prohibiting the perpetrator from returning home, it may be that you need to arrange alternative accommodation and make a plan to stay safe. If your partner attempts to defend your divorce petition, your record of the events will assist you to progress your divorce without any obstacles.
Matrimonial finances and domestic violence
At some stage of the divorce, it is likely that you will need to consider division of your matrimonial finances. If you are a victim of domestic violence, then attending at mediation (which is usually a requirement before issuing court proceedings) is not necessary. In the event you cannot reach an agreement with your spouse, you may need to issue proceedings so that the court can make a decision.. However, this is a very expensive and stressful process. In each family the financial issues that need to be addressed will be distinct. The court will take into account the individual circumstances of each family. The priority is to consider the needs of the minor children of the family together with the needs of the primary carer for those children, whether this is the mother or father.
When dividing assets, the court will only consider behaviour where it is 'inequitable to disregard it' which means that it would be unfair if the court does not take into account. This would mean that any behaviour of the perpetrator which affects your financial position will be taken to into account. For example, if having obtained physical injuries or emotional harm as a result of domestic violence by the perpetrator, your earning capacity was destroyed or you have lost your existing job, this may be reflected on division of assets so that your needs are met from the family assets. These are of course not definite answers each case will be determined on its own factual circumstances. It is important to note however that domestic violence and behaviour is only taken into account by a court when dividing the matrimonial assets in the most serious and extreme of circumstances.
Children and domestic violence
Children can be very badly affected by domestic violence, either by witnessing it, overhearing it, or having the parent being violent or abusive to them. The court considers that children's welfare is of the utmost importance. Keeping children safe is the priority.
The law surrounding this area is complex and you should get advice before takings any steps. Domestic violence in a relationship may not necessarily prevent the abusive parent from seeing their children, if there is no abuse towards the children. However, everything is dependent on the particular facts of the case.
The court will however, most certainly take into account the domestic violence the children have seen when making any orders. If there are domestic violence issues between the children's parents, then you may also find that the local authority becomes involved with the family if there are significant concerns.
Because this issue is so fact-dependant, it is imperative you get advice on how domestic violence issues will affect your family and in particular your children.
Contact us for more information
We hold free advice clinics every Wednesday. If you feel that you need further advice, please telephone our office on 0208 492 2290 to book your free 20-minute advice session.