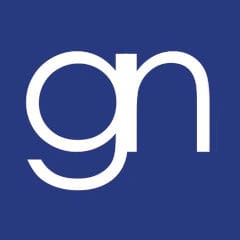 #MentalHealthAwarenessWeek
Mental Health Foundation released their report 'Stress: Are We Coping?' on 14 May 2018 to coincide with the start of the annual Mental Health Awareness Week, the theme of which this year is stress.
The report is informative, shocking, yet rings true to a vast number of people in our society. This is evident from the YouGov survey Mental Health Foundation have conducted in conjunction with this report which shows that "74% of people over the last year have at some point felt so stressed that they felt overwhelmed or unable to cope".
What is causing our societies increase in stress?
This report states that the main areas of increased or chronic stress are long-term health conditions, financial issues, technology and social media and work.  Work related stress was cited by 38% of those surveyed as being their main source of stress and the Mental Health Foundation state that there is evidence suggesting that 12.7% of all sickness absence days in the workplace can be attributed to mental health conditions.
The report gives its recommendations for the coming year as:
Health and social care professionals should assess and address the psychological and other stressors experienced by people living with long-term physical health problems.
People presenting to a 'first-point of contact' service in distress should receive a compassionate and trauma informed response regardless of where they live in the country.
Government and the Health and Safety Executive must ensure that employers treat physical and psychological hazards in the workplace equally and help employers recognise and address psychological hazards in the workplace under existing legislation.
Governments across the UK should introduce a minimum of two 'mental health days' for every public sector worker.
Mental health literacy should be a core competency in teacher training.
The UK Government should conduct an impact assessment of Welfare Reform and austerity programmes on mental health.
More research is needed on the prevalence of stress in the population and on how the experience of stress can be reduced at the community and societal level.
I think the recommendations are solid and we can only hope that those who need to take heed of the same to ensure that individual's mental health issues are understood, taken seriously and appropriate support is given.
The report makes for an interesting and informative read and can be found here.  The Mental Health Foundation's website can be found here.