Supreme Court considers implications of dishonest disclosure in divorce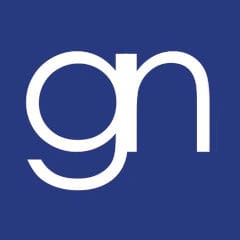 The joint appeal of Gohil v Gohil and Shaland v Shaland was before the Supreme Court in early June 2015. The court considered whether Ms Gohil and Ms Shaland can have their financial settlements set aside, on the basis that their ex-husbands deliberately concealed the extent of their assets during the original divorce proceedings.
In both cases, the relevant information came to light after settlement had been reached.
In the Gohil case, subsequent to the divorce settlement, Mr Gohil was convicted of fraud and, during his criminal trial, evidence of the extent of his intentional non-disclosure emerged. Whilst the High Court agreed to set aside the financial settlement, the Court of Appeal held that the evidence from the criminal proceedings was inadmissible in the family court so it was not possible to prove that Mr Gohil had concealed his assets.
In the Shaland case, following the divorce settlement, it emerged that the value of Mr Shaland's business was significantly higher than previously stated and that he was planning for a future IPO flotation, which he had previously denied. The Court of Appeal agreed that the husband's evidence had been "seriously misleading" but refused to set aside the settlement on the basis that the information would not have led to a significantly different outcome.
Current legislation allows for a court order approving a financial settlement to be set aside if one person fails to disclose assets and providing the non-disclosure is "material" i.e. the court would have made a different order had it been aware of the information which was not disclosed. It has been argued that the presence of dishonesty alone should be sufficient to set aside a court order and there is some criticism that the courts are not doing enough to prevent and punish such conduct.
These cases raise important issues about the court's treatment of dishonest disclosure and will have wide reaching application to cases where there are more modest assets at stake.
It is hoped that the Supreme Court's judgment, due later this year, will set much needed guidance so that fairness can be achieved in such circumstances.