Tax Treatment of Bitcoin and other Cryptocurrencies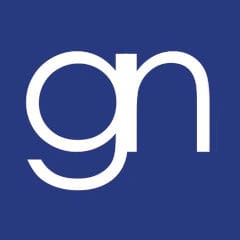 The law has been slow to adapt and regulate Bitcoin and other cryptocurrencies. HM Revenue and Customs published a policy paper on 3 March 2014 setting out their tax treatment of income received from and charges made in connection with activities involving Bitcoin and similar currencies, specifically for VAT, Corporation Tax, Income Tax and Chargeable Gains Tax.
VAT
Income received from Bitcoin mining activities is considered outside the scope of VAT as mining does not constitute an economic activity for VAT purposes because there is an insufficient link between services provided and consideration (money/value) received.
When Bitcoin is exchanged for Sterling or other currencies including Euros or Dollars, no VAT will be due on the value of the Bitcoins themselves.
Charges made above the value of the Bitcoin for arranging or carrying out any transactions in Bitcoin will be exempt from VAT.
Company Tax
For virtual currencies, the general rules on foreign exchange and loan relationships apply. According to HMRC, no special tax rules for Bitcoin transactions are required. The profits and losses of companies entering into transactions involving Bitcoin would be reflected in accounts and taxable under normal company tax rules.
Income Tax
The tax treatment of Bitcoin under income tax is similar to treatment under company tax. The profits and losses of non-incorporated business on Bitcoin transactions must be reflected in their accounts and will be taxable on normal income tax rules.
Chargeable Gains Tax
Gains and losses incurred on Bitcoin or other cryptocurrencies are chargeable or allowable as a loss for CGT if they accrue to an individual.
Future Guidance
HMRC will issue further guidance as needed given the ever fluctuating nature of cryptocurrencies.