The distinction between a patient experiencing a Minimally Conscious State and a Permanent Vegetative State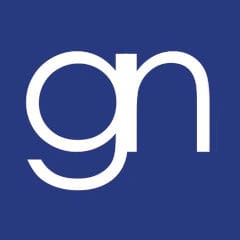 Brain injured patients can fall into various diagnostic categories, two such categories are Permanent Vegetative State ('PVS') and Minimally Conscious State ('MCS') but what is the difference?
A patient who is experiencing a PVS lacks all conscious awareness and has no prospect of recovery. These patients can sometimes retain enough brain stem function to breathe and digest unaided and Wikler states "These traits bespeak life. Yet they are not conscious and never will be: subjectively, this is death." (Source: D Wikler. Not dead, not dying? Ethical categories and persistent vegetative state. 1988)
UK law does not adopt this view and it is that minimal brain stem function which distinguishes people from those who are dead. In Re A (1992) 3 Med LR 303 a brain stem criterion was established, where it is the death of the brain stem and not the loss of higher brain function that is the minimum criterion for death. This decision was supported in Airedale NHS Trust v Bland (1993) AC 789.
Patients who have been diagnosed with PVS will, by definition, lack the capacity to make any decisions regarding their care and treatment. If a patient has made an advance decision or 'living will' before they lost capacity and begin experiencing the PVS, then the treating clinicians will know whether or not the patient wishes to have life sustaining treatment withdrawn. An application then needs to be made to the Court of Protection and permission granted before life sustaining treatment can be withdrawn.
A person can choose to formally arrange for someone such as a close friend or member of the family to have a lasting power of attorney (LPA) if they anticipate a loss of capacity to make important decisions at a later stage. The attorney can make decisions about the person's health on their behalf, and the person can choose to specify in advance certain treatments they would like to refuse. The person will also have to specify whether they are granting that person the authority to make decisions regarding life-sustaining treatment on their behalf.
If the patient's wishes are not known then all decisions must be in accordance with the patient's best interests and the Mental Capacity Act 2005. If there is a dispute between the clinician's view and the patient's family then this dispute is resolved in the Court of Protection.
The brain stem continues to function in cases where patients experience PVS but there is no awareness by the patient of their surroundings, whereas MCS patients also have functioning brain stem but are able to provide minimal responses which indicate that the person has some degree of interaction with their surroundings that is above the level of reflexive behaviours (Source: C Johnston QC. Medical Treatment: Decisions and the Law. 2016). These behaviours can include verbal or gestural communication, but despite being able to communicate, the patient may be deemed to lack capacity if they are unable to understand, retain and weigh up relevant information involved in making a decision and communicating their decision. If after five years there is no trajectory of improvement in consciousness, the condition can be said to be permanent.
In summary, the distinction between PVS and MCS is the level of a patient's awareness of their surroundings. The Mental Capacity Act 2005 applies in both cases in relation to making decisions in the patient's best interests.
For further information on making an advance decision or an LPA please contact our Wills, Trusts and Probate department.