The Rise in Litigants in Persons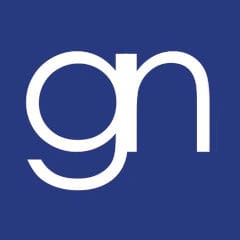 The 2012 Legal Aid, Sentencing and Punishment of Offenders Act (LASPO) was introduced with a view to cutting the legal aid bill. It was initially estimated that it would take £350,000 off the annual legal aid budget but the reality is that this figure has almost doubled.
LASPO did away with legal aid for many family law disputes, including private law children cases and financial remedy proceedings. Legal aid is only available in divorce cases if a person is financially eligible and is able to produce evidence of domestic violence. The evidence required to prove domestic violence is strict, such as an injunction order, criminal conviction, evidence from a medical professional or social services or a refuge. In many cases, a person has been a victim of domestic violence but has not reported the abuse and, therefore, has no evidence to support an application for legal aid.
The government has published a review of LASPO and a legal support action plan. The action plan includes some immediate improvements and the Ministry of Justice are under constant pressure to review legal aid. There will be some changes which will allow more people access to legal aid and therefore legal representation.
As a result of so few people being eligible for legal aid, they are faced with finding thousands of pounds to pay their legal fees or conducting the litigation themselves (litigants in person). This has resulted in people borrowing and getting into debt or they have to represent themselves. Litigants in person often have no idea where to begin, what the relevant law is, what forms to fill in let alone how to conduct a hearing. Faced with this reality, many people give up. This is one way that children are lost to their parents in the family courts. They have no idea what to do when faced with a partner who ends contact unilaterally. They may seek legal advice but are unable to navigate a system designed for qualified lawyers and, at an emotional and vulnerable time in their life, they find the procedure too daunting.
It is even worse for a litigant in person whose opponent is represented. One party will sit opposite their former partner in court and have to cross examine them. They have no idea what to ask and can feel interrogated by their opponents' barrister. In such circumstances they can become flustered, and leave court feeling that they have not presented their case adequately.
Last year, only 20% of cases had parties who were both represented. In 35% of cases neither party had lawyers. That leaves 45% where there was in imbalance in one party being represented and the other not and a total/partial lack of legal representation in 80% of all cases.
This has led to a lot of frustration with judges and a delay in court proceedings. There have also been a number of cuts in court staff and judges at a time when the courts are inundated with litigants in person. Surely, it's only a matter of time before something breaks or something has to change. The current situation does not provide the parties or the court with a smooth process, something that both side of the equation badly need.