To report or not to report….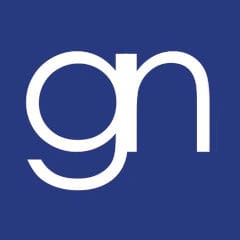 The media have been attending the family court since 2009 in a bid to encourage openness. There are restrictions when reporting cases involving children as their identities must be protected, save in exceptional circumstances. However, with divorce and financial remedies cases, media reporting is allowed unless the judge imposes restrictions.
Since media reporting has been allowed in the family court there has been tension between the benefits of public scrutiny and legitimate expectations of privacy and confidentiality. Lack of guidance for the Judiciary and an ongoing division in the Judiciary on what can and cannot be reported, is leading to an inconsistent approach.
The Judiciary's approach to media reporting is on a case by case basis. Some members of the Judiciary prefer an open court with no restrictions whereas others prefer a semi-restrictive approach to media reporting.
Mr Justice Mostyn takes a cautious approach which is highlighted in his most recent judgement in DL v SL. Mr Justice Mostyn ordered in this 'unremarkable' financial remedies case that the media should not publish any report of the case that identified any person involved (except the lawyers) or the any financial information, unless it was already in the public domain. He further commented:
"It is my opinion that the law concerning the presence of the media in these private proceedings … is to enable the press to be the eyes and ears of the public so as to ensure that the case is conducted fairly and to enable the public to be educated in an abstract and general way about the processes that are deployed, but does not extend to breaching the privacy of the parties in these proceedings that Parliament has given to them."
In contrast, Mr Justice Holman prefers an open court, no media reporting restrictions approach, as is highlighted in the recent case of Fields v Fields [2015] EWHC 1670 (Fam). This is in a bid to encourage openness in family courts, which appears to be a greater public interest than the individual's right to privacy.
Mr Justice Holman's approach, while open and transparent, may discourage parties from seeking the assistance of the court, so as to avoid having their 'dirty linen washed in public'. This is worrying, as it may result in parties seeking alternatives to court, which could result in an unequal financial remedy for one party and an unfair outcome. While everyone has the right to privacy it comes at a high price if it is protected at the expense of their right to access justice.
Perhaps a sensible approach would be a middle ground between Mr Justice Mostyn and Mr Justice Holman – encourage the media to report on the law, procedure and the financial remedy, but protect the identity of the parties involved.
Such an approach may deter tabloids hunting for a 'scoop' in celebrity divorces. Fuelling such stories is not the purpose of open justice.
But until the courts and Judiciary agree and apply a uniform approach how can openness be achieved? There needs to be a wider discussion within the Judiciary and uniformity of approach and until then parties face the risk of media involvement in their private affairs