Veil lifted on the 'Secret Court'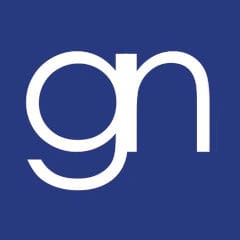 On 29 January 2016 the Court of Protection launched a six month scheme called the 'Transparency Pilot' which has reversed the way that cases are heard.
Judges in the Court of Protection make decisions about the personal welfare (eg, residence or contact) and the property and affairs of persons who do not have the mental capacity to make decisions for themselves. The Court of Protection's main base is in London but it also sits throughout England and Wales.
Before 29 January cases in the Court of Protection were (with some exceptions) heard in private. This meant that only people directly involved in the case were allowed into hearings, and anyone else had to get the permission of the judge to attend. It also meant that the judge's permission was required before the case could be discussed with any third parties.
Hearings will now be held in public and only exceptional cases will be held in private (with agreement of a judge). The fact that a case is heard in public does not mean that all information about the case can be made public. An order called a 'Pilot Order' will be made in each of these cases restricting the information about the case which may be published (this means passed on to anyone else – it does not simply mean published in the media).
In all but very rare cases the judge will forbid any information being published which might lead to the people involved in the case being identified. Anyone who disobeys this order will be in contempt of court, and could be punished by a fine, or imprisonment, or both.
The Court of Protection has previously received criticism for its lack of transparency and had been given the nickname 'the secret court' by the press. The aim of the pilot is to give the public better information about how the Court of Protection works.
The courts will now have a list of all the cases that are taking place that day; the names of the parties to the case will be anonymised. Members of the public or media who want to attend a hearing will have to sign a form explaining who they are, and that they understand the limits imposed on the sharing of information by any Pilot Order, or they will not be allowed into court.
Those involved in the scheme such as Sir James Munby, the most senior Court of Protection judge in England and Wales, view the launch of the pilot scheme as a logical step. It will certainly be interesting to see the outcome of this experiment, which may depend on whether the media and others adhere to the pilot orders and respect the privacy of those involved in the proceedings.