Video-witnessing of wills on the horizon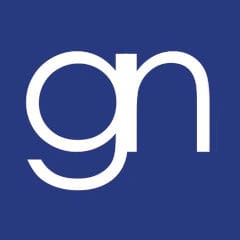 On 25 July 2020 the Ministry of Justice announced new laws to enable video-witnessing of individuals signing their wills. It is anticipated to come into force in September 2020 and will be in force for two years until 31 January 2022.
Video-witnessing will be available to individuals in England and Wales who are unable to observe the normal formalities (two witnesses present in person at the time the testator signs their will), and cannot have two independent witnesses present at the time they sign their wills.
It can be applied retrospectively to the beginning of the COVID-19 pandemic on 31 January 2020.
The thought process behind new legislation is to cover situations where a person may be isolating and therefore unable to arrange a feasible way to have two witnesses present at the same time. A person can video record themselves executing their own will and it will be legally valid.
The requirement to have two witnesses present at the time of signing a will who are independent (not beneficiaries or related to the person making the will) has thrown up many challenges during the COVID-19 pandemic and further complicated by social distancing and self-isolation.
For some, it may have been possible to arrange for their neighbours to witness their wills at a social distance, but for others, most often the most vulnerable people who could be at risk of undue influence or exploitation, or people confined to bed or in hospital, this has not been possible.
The Society for Trust and Estate Practitioners (STEP) has welcomed the introduction of video conference witnessing of wills.
STEP commented, "By removing the need for any physical witnesses, wills can continue to be drawn up efficiently, effectively and safely by those isolating. We also endorse the move to apply this retrospectively, which will provide reassurance to anyone who has had no choice but to execute a will in this manner prior to this legislation being enacted".
It is important to remember that the new, remote form of witnessing should not be a substitute for the conventional method of physical witnesses and should only be used in an emergency when conventional witnessing is impossible. STEP advises that extreme caution is required when taking this course of action.
Whilst this new law will assist many who are in emergency situations, signing a will in the physical presence of two independent witnesses remains the legal requirement in all other cases.