What do all these acronyms in care proceedings mean!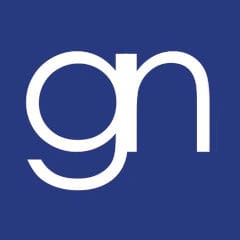 What do all these acronyms in care proceedings mean!
The use of acronyms is not a rarity in everyday life – FYI, BTW, OMW, YOLO! However, when faced with the stressful prospect of local authority involvement with your family life, a whole new world of acronyms can only increase the anxiety. It is often forgotten that legal acronyms are bizarre and unknown to anyone not dealing with them on a daily basis. If the local authority has raised concerns about the welfare of your children it can be helpful to understand the process they go through, without the jargon. Therefore, to help combat this, there is a quick list to break you into the unknown and hopefully ease the process somewhat.
CAFCASS – Children and Family Court Advisory and Support Service
This is a body who focuses on the children and represents them in court. They will appoint a 'guardian' for the child who will meet with the child and family and be involved in the court proceedings. They will take a position as to what they think is best for the child and explain why this is to the court. They are very persuasive to judges but ultimately it is for a judge to decide.
CAMHS – Child and Adolescent Mental Health Services
This is a service run by the NHS to support children with their emotional or behavioural wellbeing.
CIN – Children in Need
A child might be identified as 'in need' if they are unlikely to achieve a reasonable standard of health or development without the provision of services by the local authority. Alternatively, they may be disabled and require assistance due to this. Local authorities have a duty to safeguard and promote the welfare of these children.
CPP – Child Protection Plan
This is a plan to put things in place and for changes to be made, to ensure that all of a child's needs are met. It can involve different agencies and is generally coordinated by the local authority.
EPO – Emergency Protection Order
The emphasis here is on emergency, it is made to ensure the immediate protection of a child in an urgent situation. If the court makes the order it can authorise the placement of a child elsewhere or prevent them moving from where they are, for example a hospital. The order can give someone parental responsibility but does not remove it from those who already have it.
This order only lasts for 8 days, there are limited circumstances where it can be extended but generally longer lasting order will then be sought.
F – Father
FGC – Family Group Conference
This is a meeting with family members and others who are part of the parent's support network. The meeting is focused around the family but social workers are likely to attend. It is often chaired by an independent person. At the meeting the types of support that each person can offer will be discussed. This can help in planning what should happen next and give an idea as to what care can be provided to the child and help to the parents.
ICO – Interim Care Order
If the matter goes to court, a judge will make decisions that they think are in the best interests of the child. If the judge is concerned that the child is suffering, or is likely to suffer significant harm they can make an interim care order. This must be attributable to the care given to the child or likely to be given to them is not what would be reasonable to expect a parent to give, or the child is beyond parental control.
The order can last for 8 weeks and then be extended but the court. However, the order cannot be indefinite, it is only interim. At the end of the proceedings the court will have to make a final decision which will be more permanent.
ISO – Interim Supervision Order
Rather and an ICO, a judge might order an Interim Supervision Order. A supervision order would mean that the local authority does not have parental responsibility but it does allow for social services involvement. It places a duty on a supervisor to advice, assist and befriend the child and they must take steps to do so. This means that can take steps to ensure the child's wellbeing, which could for example, relate to doing certain activities. If parents do not cooperate with a supervisor then the matter might be brought back to court. It would therefore be important to comply with the directions given.
LAA – Legal Aid Agency
If you meet their criteria, the Legal Aid Agency will fund your legal representation and case.
LA – Local Authority
This is local government body who provide social services and have duties to ensure the protection of children. Social workers will be employed or commissioned by the local authority.
LAC – Looked After Children
These are children cared for by the local authority, which means for example they live with foster carers or in residential care and the local authority have responsibility for them.
M – Mother
MARAC – Multi Agency Risk Assessment Conferences
These are meeting where a variety of services/agencies join together to address issues relating to domestic violence. This could include for example the police and social workers. It is hoped that with the involvement of these groups, protection can be put in place for victims.
MGM/MGF – Maternal Grandmother/Grandfather
PGM/PGF – Paternal Grandmother/Grandfather
PLO – Public Law Outline Pre-Proceedings
This is often referred to as a 'Legal Gateway.' It is a process commenced by a local authority where there are concerns about the welfare of a child but the matter has not yet reached court. It is a stage before court, where attempts are made to avoid going to court. This should be taken seriously because at this point the local authority's legal team will be involved. Legal aid is available for parents involved in this process to have advice and assistance. A plan will be agreed with the local authority about what will be done to work out what change is needed.
PPO – Police Protection Order
The police have certain powers if a child is suffering or likely to suffer significant harm. If this is the case, the police can remove a child to suitable accommodation or take reasonable steps to ensure a child remains where they are. This is limited to 72 hours.
PR – Parental Responsibility
If a person/body has parental responsibility for a child they can make certain decisions on their behalf, for example where they should live. This can last until a child is 18 years old.
SGO – Special Guardianship Order
Prior to a Special Guardianship Order, family or friends will have been assessed as able to care for a child who is subject to court proceedings. The order will then appoint a person(s) as Special Guardian (SG) for the child. Under this order the children would live with the SG. The order would also give parental responsibility to the SG to make day to day decisions and decisions which may affect the child. For certain significant decisions the parents should still be consulted because they maintain a lower level of parental responsibility. The order lasts until the children reach 18 years of age unless it is discharged sooner. Permission must be given by the court to discharge the order and this is only allowed in limited circumstances.
I hope that you have found this guide helpful. If you have any queries our family department would be happy to help. 020 8492 2290