What method you should be using to progress your divorce?
How do you progress your divorce?
Answering these types of questions should help you find the the right method to progressing your divorce.
Has the respondent Spouse returned the Acknowledgement of Service?
Has the respondent told you that they have seen the Divorce Application?
Do you have some evidence that they have seen the divorce application?
Do you have information about where they live / where they are likely to be?
Is your case costs sensitive?
Is your case time sensitive?
Do you have any other contact information – e.g. email address or place of work?
Depending on the answers to those questions, you may ending up following one of these paths.
Apply for Decree Nisi
Apply for Deemed Service
Consider
Instructing a Process Server, if affordable
Apply for Service by Court Bailiff
Apply for Substituted Service
Seek further advice from a solicitor about how to proceed!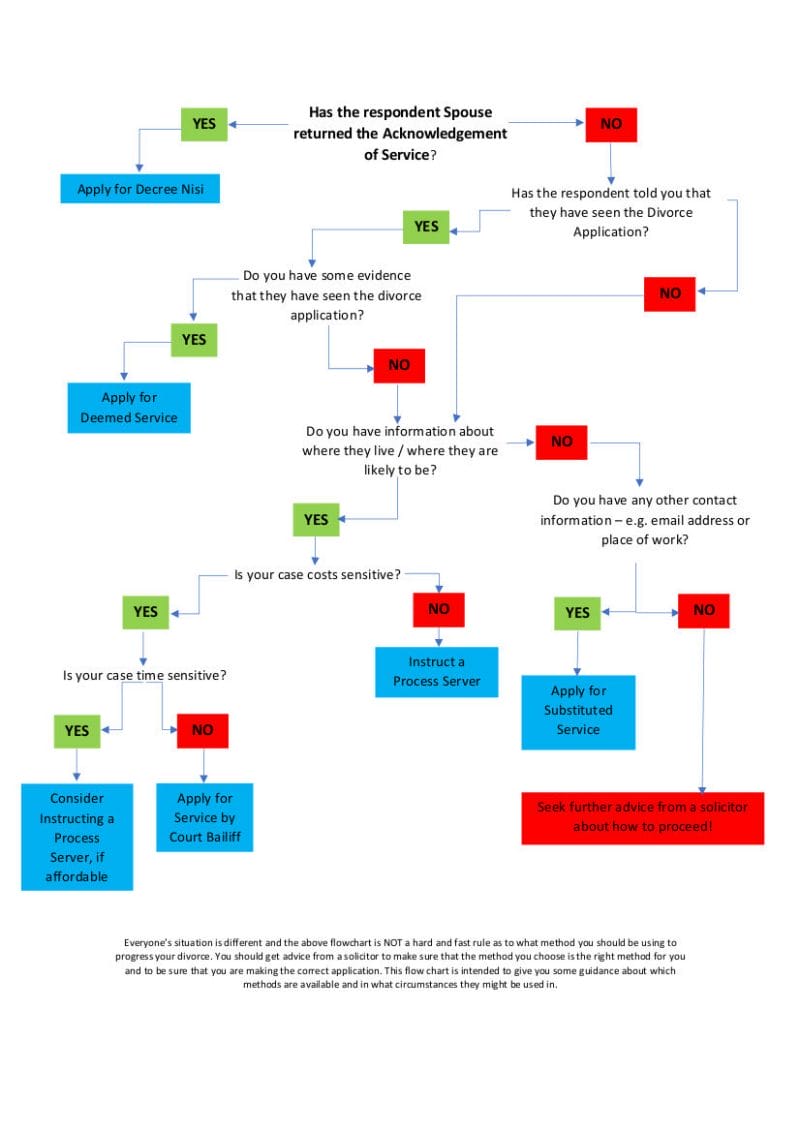 Everyone's situation is different and the above flowchart is NOT a hard and fast rule as to what method you should be using to progress your divorce. You should get advice from a solicitor to make sure that the method you choose is the right method for you and to be sure that you are making the correct application. This flow chart is intended to give you some guidance about which methods are available and in what circumstances they might be used in.
Head of Family (Private Law)
Loretta Orsi-Barzanti is an associate solicitor and head of our Private Family Team. She advises on all aspects of Public and Private Law.