What should you do when there is a dispute on decision making for your children?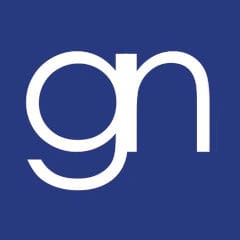 If parents don't live together, it is harder to be involved in decision making for the children. There are a number of options which you may be able to pursue to resolve disputes without having to go to court to see your child.
What steps can be taken where there is a dispute?
Talk to your partner
Use a mediator
Negotiate through solicitors
Issue court proceedings
1. Talk to your partner
Discussions between the parents will always be the easiest, quickest and the cheapest option. First, you would need to talk through your general aims. Write down on a piece of paper what you agree and disagree on and focus on the issues which you disagree with. You will not have to do any official paperwork. Both parents need to be willing to compromise to find a solution which is acceptable and practicable. Of course, this is only an option if you can still communicate with your ex-partner after separation.
2. Use a mediator
Mediation can be helpful but be aware that any agreement reached at mediation is not legally binding. If your ex-partner is not willing to keep to the arrangements agreed at mediation, you will have no way to enforce what was agreed. Additionally, mediation may not be the right option., for instance, where there has been domestic violence.  Having said this, attending mediation is a cheaper option than instructing a solicitor and you may even be able to get Legal Aid (public funding) for mediation. You will need to contact your local mediator to find out if you qualify.
3. Negotiate through solicitors
If you had a bitter breakdown of a relationship and you cannot communicate with your ex-partner in any other way, then you will need to look for alternatives such as instructing a solicitor. Although instructing a solicitor can add formality to these negotiations, it can help you to achieve your aims. Once you instruct a solicitor, you will be advised in relation to the legal aspects of your dispute. You can also instruct your solicitor to negotiate with your partner or their solicitor and to draft any agreement on your behalf. The agreement reached isn't legally binding but it will carry weight if you need to issue court proceedings in future. Your solicitor can also advise you on court proceedings should this be necessary.
4. Issue court proceedings
If you can't agree using the above methods, you can ask the court to determine the issues instead. This is certainly the most stressful, expensive and lengthy alternative and, although it is not recommended, sometimes there is no other option but to issue court proceedings. It must be stressed that you need to show you've attended a meeting to see if mediation is right for you (unless you qualify for an exemption) before applying to a court.
Summary
There are number of alternative ways of getting involved in making decisions for your children. When deciding which route to pursue to resolve any disputes, the first factor which you should bear in mind is the welfare of your children and how they would be affected.
If you would like any help or advice on dealing with a dispute regarding your children or any issues relating to child proceedings, please do not hesitate to contact a member of our Children Matters Team or get in touch on 020 8492 2290.