Why are abusers allowed to cross-examine their victims in domestic violence cases?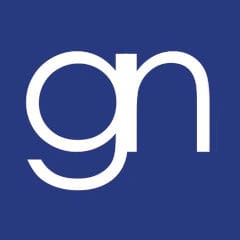 This article will cover cross-examination in family proceedings where allegations of domestic violence are raised. More specifically, the role the court play in allowing domestic violence to continue in court through cross examination, and the measures that can be put in place to support victims.
What is cross-examination?
Cross-examination is the process whereby your abuser, if unrepresented, directly asks you a series of questions about the evidence that you have submitted to the court, in order to test the truthfulness of your evidence. If your abuser has a Solicitor representing him in the proceedings, the Solicitor will ask you questions in respect of your evidence and not your abuser.
When does cross-examination take place?
Cross examination in cases of domestic violence takes place at the fact finding hearing. A fact finding hearing the court will hear oral evidence from your abuser and you. Based on this evidence, the court will determine whether the allegations of domestic violence are true or not.
As if going through the traumatic ordeal of experiencing domestic violence isn't difficult enough, victims continue to endure torment at the hands of their abusers in family courtrooms. In family proceedings it isn't uncommon for victims, who are seeking court protection orders against their abusive ex-partners, to be cross-examined by the very individuals who have caused them harm.
Why is this being allowed?
There is no law or rule preventing your abuser from cross-examining you within family courts. This appalling practice no longer stands within criminal courts but is a practice that is very much alive to this day in family courts.
What's going to happen in the future?
Although the ordeal of having to be cross-examined by the very individual who has caused you a great deal of suffering is very disheartening, the uproar caused by domestic violence campaigners and victims had led to the government drafting a clause within the Prison and Court Bill to stop this practice from continuing.
The President of the Family Division has also expressed grave concerns and has urged the government to draft a law to stamp out this practice. Unfortunately, the Bill was scrapped and we are no nearer to change.
What can I do?
The prospect of being cross-examined by your abuser will be very frightening. However, you can request for 'special measures' to be put in place to prevent you from feeling intimidated and threatened whist giving your evidence at court. For example, you abuser can be expected to prepare questions in advance for cross-examination, you will be asked these prepared questions by the judge. This means that your abuser will not be able to ask you any questions directly.
Also, you can ask for other 'special measures' to be put in place to make sure that you feel safe in court. Such measures include: separate waiting rooms, different entry/exit times, screens or video links.
If you have any questions please contact me on 020 8492 2290 or via email sols@gnlaw.co.uk