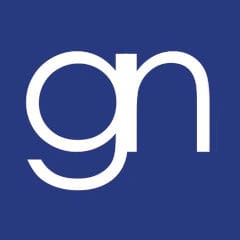 A will is a legal document in which a person (the testator or testatrix) sets out how they wish to have their estate distributed upon their death. A will lets you decide what happens to your money, property and possessions and who (persons, pets or charitable organisations) whom you would like to be the beneficiaries after your death. If you do not have a valid will on death, your estate will be distributed in line with the 'intestacy rules' and the people whom you genuinely wish to inherit your estate may not benefit at all.
These are some of the core reasons why you need a will:
A will gives you the opportunity of choosing the person or people that you wish to carry out your written intentions. This person or people are known as the 'Executors' of the will and they may also act as Trustees.
You can also set out any funeral wishes you may have and how you would like your body to be disposed if possible, and other special instructions which you would like to be observed.
Similarly, a will also allows you to appoint a person or persons to care for your minor children. These individuals are known as the 'Guardians' of your children. They will be legally responsible for looking after your children if you die before they turn 18 years old. The guardian is responsible for all the roles you would usually play as a parent, including providing safe accommodation, maintaining their diet and health and ensuring that your children get an education as well as their school choices.
Crucially, a will can also be used to reduce inheritance tax. If you make a will, you can also make sure you do not pay more Inheritance Tax than you need to.
At GNLaw, one of our specialisms is in the preparation of different types of wills and testamentary documents which include simple wills, mirror wills, codicils, will containing discretionary trusts, will containing life interest or property protection trusts. We can also assist in applications to make statutory wills for people who have now lost capacity to make a new will. Our highly experienced, conscientious, prompt and friendly team in our Wills, Trusts and Probate Department, are ready to assist you in the preparation of your wills. We provide detailed advice on all the legal intricacies involved tailored to your circumstances. We also provide guidance to ensure your will is valid.
Our costs are competitive and you can find details of our prices on our website. We are also able to assist you with the preparation of your will for FREE if your will is a simple one, as we also work in conjunction with the Cancer Research Free Wills Service and the National Free Wills Network. We also participate in Will Aid during the month of November where you can make a will in exchange for a donation to charity.