Why have care cases dramatically increased over the course of a decade?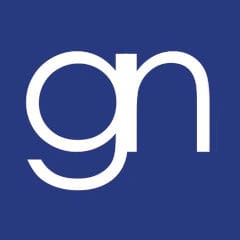 The President of the Family Division of the High Court, James Munby's '15th view' is a very comprehensive look on how care cases have increased over the last 10 years. The article 15th View from the President's Chambers: care cases: the looming crisis gives a brief overview of his findings.
The President explains that professionals in care cases are stretched to their absolute limit and it is impossible for them to work any harder. The statistics for the dramatic rise of care cases are striking, and I believe he is correct in concluding that more must be done prior to care proceedings to reduce the number of cases brought.
It could be argued, that if more funding could be allocated to Family Drug and Alcohol Court and PAUSE it would relieve the burden and caseload of professionals involved in care proceedings. The problem with this is there is just no more money to allocate to these ventures, unless the public are willing to fund them.
The President remarks that it is unclear why the number of care cases have increased exponentially, and more research must be done in order to understand this.
He states that what may have caused the increase are:
That the amount of child abuse/neglect is increasing;
That local authorities are becoming more adept at identifying child abuse/neglect and taking action to deal with it;
That local authorities are setting more demanding standards, lowering the threshold for intervention.
I agree that more research must be conducted, however, it is not hard to imagine that the number of cuts and the austerity present in today's society, results in an increased number of vulnerable people being overlooked as the finite resources to help them are scarce. Poverty undoubtedly perpetuates domestic violence and substance abuse, and therefore, if this is tackled successfully, care cases are likely to decrease. Since the case of Baby 'P', the most likely reason for the increase of care cases is that the threshold is much lower for intervention from the Local Authority.
Legal Gateway meetings (meetings where the Local Authority are able to voice concerns to parents or prospective parents and ask them to sign a written agreement, whereby they agree to change their behaviour to ensure they are or will provide good enough care for their children) are a good example of early intervention for the parents and an alternative to commencing care proceedings. More must be done to ensure that the dangerous cycles are broken with more of a deterrent for breaching the working arrangements.
Of course, the most important person within care proceedings is the child, however, more must be done to educate and support the parents if the child is to have any sort of chance to thrive and be supported emotionally and physically. The parents sometimes live with a mental health disorder, domestic violence or substance misuse which must be addressed in a safe and supportive environment. If more is done to address these issues then we will undoubtedly see a reduction in the number of new care cases coming into the system.
So, while it is still unclear exactly why care cases have increased so dramatically over the past decade, we can safely say that poverty, austerity and a lower threshold by the Local Authority due to Baby 'P' have played a significant role.