Why should you have a lasting power of attorney?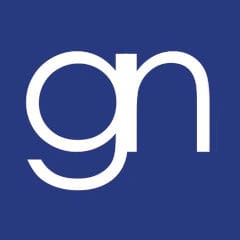 A Lasting power of attorney (LPA) is a very significant and valuable document to have in place for anyone who is 18 years old or over, not just the elderly. An LPA is a legal document that lets you (the 'donor') appoint one or more people (known as 'attorneys') to assist you to make decisions or to make decisions on your behalf. This gives you more control over what happens to you if you lack mental capacity to make your decisions which could be as a result of an accident or an illness which makes you unable to make decisions for yourself.
The basic requirements for setting up a LPA is that you must be 18 years old or above and have the mental capacity to give the lasting power to the person or persons whom you have appointed to act as your attorneys. You do not need to live in the UK or be a British citizen to be able to give a LPA.
Fundamentally, there are 2 types of LPA:
Health and welfare – this LPA is used to give an attorney the power to make decisions about things like your daily routine, for example washing, dressing, eating, medical care, moving into a care home and life-sustaining treatment. This type of LPA can only be used when you're unable to make your own decisions.
Property and financial affairs – this LPA is used to give an attorney the power to make decisions about money and property for you, for example, managing a bank or building society account, paying bills, collecting benefits or a pension and selling your home. It can be used as soon as it's registered, with your permission.
Another control you have when you set up an LPA is that you can express how you want your attorneys to act if there are more than one. You could express your desire for them to act jointly or jointly and severally or jointly in some decisions and severally in other decisions.
After setting up your LPA, it will need to be registered by the Office of the Public Guardian before it can be used by the attorneys.
Crucially, if it happens that you do not have a LPA in place and you happen to lose your mental capacity, the legal implication is that your family members or friends will not be able to act for you as you have not chosen them to act for you when you had the mental capacity to make the appointment. In order for your family or friends to act for you, they will be required to apply to the court of protection for a deputyship order (which is more expensive both the court fees and the legal fees) where the court will decide who will act for you and will give them ongoing conditions to fulfil if the application is successful.
Please do contact our firm if you wish to set up an LPA and we can set one up for you in a day as well as act as your certificate provider if we are satisfied about your mental capacity.