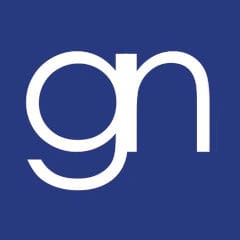 Hard working and generous solicitors at Guile Nicholas in Finchley, North London and Kingston in Surry recently took part in Will Aid 2013 and are delighted to announce a fabulous fundraising total of £8,316 (including Gift Aid) to contribute to the nationwide 25th anniversary total. This is approaching twice the amount raise in the 2012 campaign and is a fantastic achievement.
Will Aid is the UK's leading charity will-writing scheme. It offers everyone the opportunity to make or update their Will in return for a donation to help people in need in the UK and all over the world. This money is shared by nine well-known UK charities: ActionAid, Age UK, British Red Cross, Christian Aid, NSPCC, Save the Children, Sightsavers, SCIAF (Scotland) and Trocaire (Northern Ireland).
Rosalind Parry from NSPCC visited the firm to thank the team for all their hard work. She said:
"The NSPCC would like to thank Guile Nicholas Solicitors on behalf of the many thousands of vulnerable children who we help every year. By generously giving up their time to participate in the Will Aid scheme, the firm has also helped to raise hundreds of thousands in donations and gifts in wills for the NSPCC, allowing us to continue our vital work to protect children from abuse.
The NSPCC works directly with vulnerable children at 40 NSPCC Centres across the UK providing therapy, support and advice to them and their families. And through ChildLine and our helpline service, we're there 24 hours a day, seven days a week, for every child who has a worry or concern, and every adult who is worried about the welfare of a child. In addition we successfully campaign for laws and policies to protect children and bring abusers to justice."
Guile Nicholas has participated in the last 3 Will Aid campaigns and in total has raised an impressive £22,000.
Andrew Guile, Director, commented:
"Every year we are on a mission to top the previous year. Will Aid supports so many good causes and we are more than happy to continue to participate. We are very proud that our small department and firm are able to raise so much money for good causes. We'd like everyone to make a Will for peace of mind and control over their assets and Will Aid helps persuade people to get on and do this."
The scheme runs again in November 2014 and will provide the opportunity for many more people in need of a Will to come forward to sort out their affairs and, at the same time, to support nine of the UK's best loved charities.