Withdrawal of treatment cases no longer require the court's approval when all parties are in agreement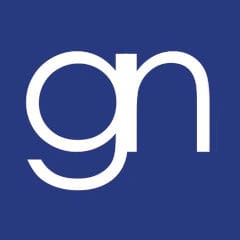 Cases which concern withdrawal of treatment from an individual have been subject to debate for many years. This area of law is highly sensitive as individuals attempt to balance the medical evidence and the wishes of the family whilst trying to show compassion for the individual with the illness.
A survey carried out by 'Campaign for dignity in dying' showed that 82% of the public supported the choice of assisted dying for adults who were terminally ill, whilst 54% of GPs were supportive or neutral to a change in the law on assisted dying and 86% of people with disabilities supported a change to the law.
Legal cases involving withdrawing life support have attracted wide-scale media attention over recent months, such as the case of Charlie Gard which drew comments from Pope Francis and President Trump. Eleven-month-old Charlie was born with mitochondrial DNA depletion syndrome, a rare genetic disorder which causes progressive brain damage and muscle weakness. The parents argued that life support should remain so that they could take their son to USA to receive treatment which, they believed, could give their son a chance of survival. The medical professionals did not consider that the treatment in the USA would improve Charlie's quality of life and that it was in Charlie's best interests to have his mechanical ventilation support withdrawn and to receive palliative care. The court ruled in favour of the medical professionals.
More recently, the High Court made a landmark ruling delivered by Mr Justice Peter Jackson on 20 September 2017 during the case of M (by her litigation friend, Mrs B) and A Hospital [2017] EWCOP 19 which related to a case where all parties were in agreement. The case involved a woman who was suffering from Huntington's disease and there was a concern as to whether it would be in M's best interests not to continue to receive clinically assisted nutrition and hydration (CANH). Both the family members and the medical professionals were in agreement that it was in M's best interests to stop receiving CANH. One of the main issues in the case was whether the matter was required to be put before the court at all in instances where there is no dispute in relation to the treatment. It was held that CANH was to be withdrawn as it was considered that it was not in M's best interests to continue to receive it as evidence had shown that such treatment had not been beneficial for the previous year.
Mr Justice Peter Jackson also held that there was no "statutory obligation" for cases to be brought to court where the family members and medical professionals were in agreement provided that it would be in P's best interests to have their life support turned off. Another issue highlighted in this case was raised by the Official Solicitor, who questioned whether it was appropriate for Mrs B to be appointed as M's litigation friend, given the fact that Mrs B was in agreement with medical professionals. Rule 140 of the Court of Protection Rules 2007 states that a person may act as a litigation friend if he;
(a) can fairly and competently conduct proceedings on behalf of that person and,
(b) has no interests adverse to those of that person.
Mr Justice Peter Jackson held that Mrs B had been appointed as a litigation friend accordingly, "the fact that she supported the withdrawal of her daughter's treatment did not show she had an adverse interest to her".
This decision is a step in the right direction. It makes sense that if both parties agree that it's in the person's best interests that life support should be turned off, the matter should not need to be taken to court. In circumstances where the parties disagree, a court ruling will, of course, still be needed. Health professionals might still wish to take a cautious approach in such cases however, even if there is agreement, particularly if the patient is not in any event near death.