Unrepresented, warring parents and the practicalities of mediation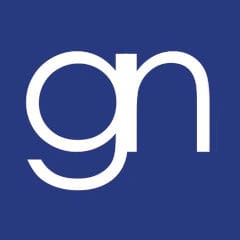 A Freedom of Information request by LawyerSupportedMediation.com has revealed unsurprising statistics in relation to private law children matters. 59% of mothers represent themselves. This is nearly double the rate of unrepresented fathers.
This is related to the fact that, in the majority of households, the main earner is (still) male. This, coupled with the fact that Legal Aid is only available in very limited circumstances, means that stay-at-home parents or those who work part-time are increasingly likely to represent themselves in private children proceedings, i.e. contact and residence applications, now known as Child Arrangements Orders.
Legal Aid is only available in cases where a parent can prove: –
– that they have been the victim of domestic violence which has been perpetrated upon them by the other parent
– or if their children are subject to child protection plans (where the local authority has significant concerns about the welfare of the children)
– or there is evidence of child abuse perpetrated by the other parent.
In most cases, therefore, parents who wish to make applications for Child Arrangement Orders will either have to pay privately for legal representation or represent themselves.
The difficulty with this is when one parent, usually main earner, has the means and resources to hire an experienced legal team and the other, usually the parent who has stayed at home to care for the children, does not.
The new Child Arrangements Programme was introduced on 22nd April 2014 to try to help warring parents to resolve children issues through mediation. Indeed, it is now a requirement that parents attend a Mediation Information Assessment Meeting (MIAM) before proceedings can even be issued at Court. There are, however, limited exemptions for attending these meetings which include where there is evidence of domestic violence, child protection concerns, in cases of extreme urgency or where one parent does not have contact details for the other parent.
A MIAM is essentially a meeting between a mediator and a parent which aims to find alternative ways to solve the problem with the other parent. The mediator will then be able to tell the parent if their case is suitable for mediation. In cases where there have been incidents of domestic violence, for example, mediation will not be appropriate. Legal Aid is available for mediation, but it is currently subject to means testing.
Mediation aims to avoid the need for court proceedings. Mediators are trained to listen and to help parents work out what has to be dealt with and to discuss options and plans for the future. Any agreement reached during mediation is not legally binding however if court proceedings are later issued. Nevetheless, the agreement will be very persuasive to the court, i.e. the parent who has not complied with the agreement should have a good reason for not doing so.
In theory, this may seem like a good way to keep costs down and keep parents on an equal footing, however in reality, the last thing most warring parents wish to do is sit in a room together (although it is possible to have mediation separately) to try to reach a compromise. Indeed, it would appear that, judging from recent Government figures showing a collapse in the number of people using mediation in the past 12 months (a drop of 56% for mediation assessments and a drop of 38% for mediation 'starts' from 2012/13 to 2013/14), mediation is more of a idealistic concept than a practical solution.