Black History Month: An appreciation of modern black contributions to access to justice in the UK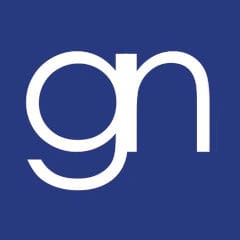 As we celebrate the end of Black History Month, we wish to highlight the admirable contributions and unwavering efforts toward access to justice by members of our African and Caribbean communities. To name but a few:
Baroness Patricia Scotland of Asthal QC was the first black woman in the UK to be appointed Queen's Counsel in 1991 and the youngest woman to take silk. Baroness Scotland served as the first female Attorney General from 2007-2010. She has broken the glass ceiling, created controversy along the way and raised awareness for a host of issues including voting in the House of Lords for greater protection for domestic violence victims, crime reduction and against raising tuition fees and the ever reducing the availability of legal aid funding. Baroness Scotland has resumed practice as a Barrister at 4 Paper Buildings.
Leslie Thomas QC is a leading expert in actions against public and corporate bodies. He was awarded Legal Aid Lawyer of the year in 2012 and 2016. He is a member of the Prison Action Lawyers Group and INQUEST Lawyers Group which represent vulnerable people and campaign for reform in the police and greater scrutiny of state powers and against the perpetuation of inequality in accessing legal support. Leslie was named as an "inspiring black human rights hero" in June 2018.
Baroness Doreen Lawrence,in the years since her son, Stephen Lawrence's murder, the damning McPherson Report in 1999 and in the wake of public inquiries into the use of undercover policing and police corruption, Baroness Lawrence has resolutely campaigned against racism, against legal aid cuts and for social change. She was the first non-lawyer to be honoured at the Legal Aid Lawyer of the Year Awards in 2012 when she received the special award for her contribution to justice in the UK. She was described at the "most powerful woman in Britain" in 2014. She also set up the 'Stephen Lawrence Charitable Trust' in honour of her son, providing young people with educational and employment opportunities, offering bursaries and raising awareness of social issues.
Dr Tunde Okewale MBE, founded Urban Lawyers in 2010. He began practice as a barrister in 2007 establishing himself as an outstanding advocate in many areas of criminal law. Urban Lawyers is an organisation dedicated to stimulating discussion amongst young people regarding their attitudes towards criminal law, policing and personal responsibility. Urban Lawyers have also partnered with BPP Law School to offer 4 scholarships for students who have demonstrated a commitment to social justice. He was awarded an MBE in the 2016 Queen's Birthday Honours list for "services to the community and disadvantaged young people" and he won the inaugural Chambers & Partners award for 'Outstanding Contribution to Diversity' in 2015.
Angela Jackman is a solicitor renowned for her leading work in the education, community care and Court of Protection work. She has campaigned for abortion rights and sits of the Law Society Human Rights Committee aimed at advancing human rights and the rule of law around the world. She also sits on the Strategic Legal Fund for Vulnerable Young Migrants, which provides a source of grants for vulnerable migrants in the UK faced with discrimination or disadvantage due to their migration status or that of their parents, and acts as a mentor with the Black Lawyers Directory providing social mobility programmes targeted at young people interested in a career in law and postgraduates.
These individuals serve as examples to all of us, not only members of our black and ethnic minority communities, of the work that can be done, and the difference that can be made to dismantle the structures that disadvantage the vulnerable people in our society. We look forward to the work that is still yet to be done, and the differences that people inspired by Baroness Scotland QC, Leslie Thomas QC, Dr Okewale MBE, Angela Jackman and others like them will make in upholding equality and access to justice.